Stained Glass Mural Wall
One of the most popular and admired exhibits in the Virginia Museum of the Civil War is this 28-foot-long slab glass window, created by Israeli-born artist Ami Shamir.  The window was the brainchild of Robert Blood, who designed the original museum exhibits for its opening in 1970.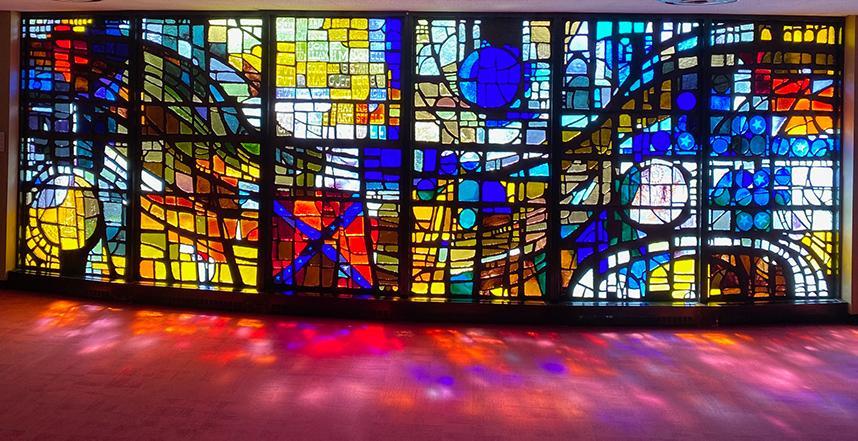 The initial concept for the window called for clear glass that would permit views of the Allegheny Mountains to the west. However, New Market Battlefield Director James Geary noted that the view was often obscured by summer haze. Mr. Blood strongly recommended an abstract stained-glass window to convey graphic images associated with the Battle of New Market.
Artist Ami Shamir had executed a number of similar windows in Israel and Europe. For this project, he included such elements as flowing lines to suggest the Shenandoah Valley and the river of the same name, and flags and seals of Virginia Military Institute, the Confederacy, and the Union, to portray the conflict at New Market. The names of the ten cadets who were killed or mortally wounded in the battle are inscribed as the central feature.
Mr. Shamir, with Mr. Blood's input, designed the window and fabricated the three panels in his New York studio. He then oversaw their installation in the museum. Mr. Shamir made one small error which he corrected in a unique way. Having used the European spelling "Tomas" for Cadet Thomas Garland Jefferson, he created another glass panel with "Tho" to fix the typo. In May of 2020, the glass panes were cleaned inside and out to revel the original beauty of the art piece.
Virginia Seal Detail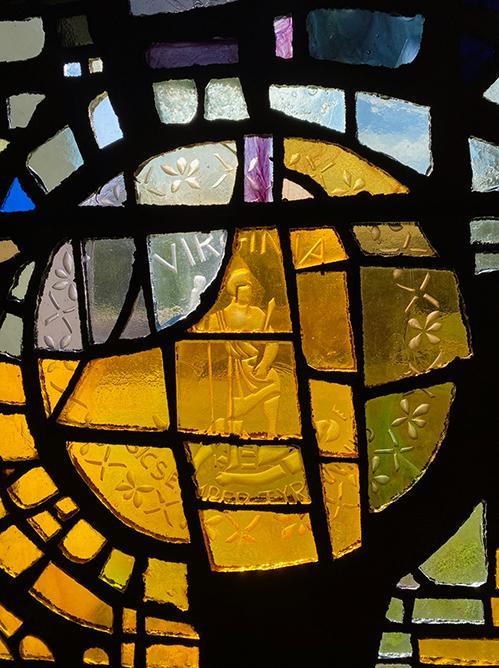 VMI Seal Detail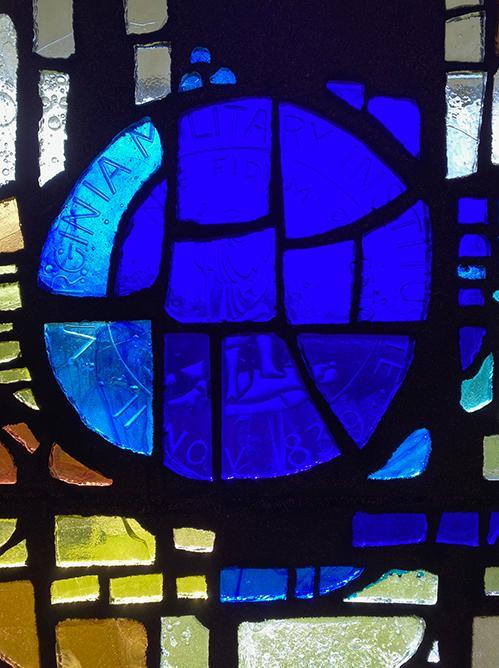 U.S. Seal Detail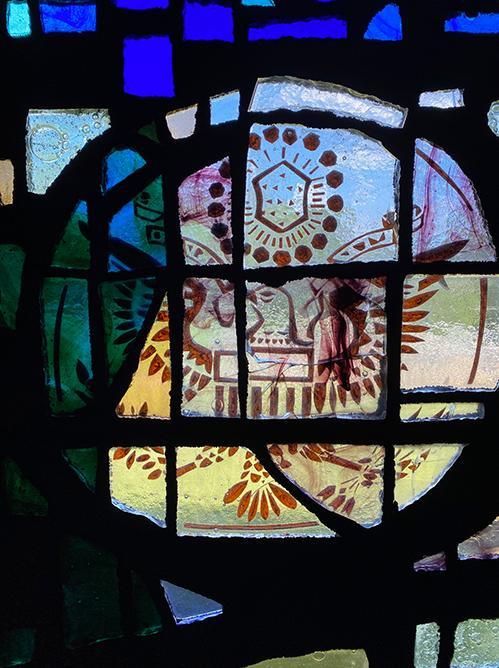 Detail of Fallen Cadets Panels