Taking Aim: Cadets Bring Home Honors From ROTC Pistol Championship

LEXINGTON, Va., Oct. 27, 2023—Four Virginia Military Institute cadets nabbed top marks at the 2023 College Clash Shoot Out competition hosted by the Virginia National Guard's Marksmanship Training Unit.
The inaugural ROTC Pistol Championship was held Sept. 30 at Fort Barfoot, Virginia. Shooters were required to engage targets from 25 meters over a three-staged excellence-in-competition match. Sixty-four cadets participated, representing ROTC units and competitive shooting teams from George Mason University, Hampden-Sydney College, James Madison University, Liberty University, Longwood University, the University of Richmond, the University of Virginia, Virginia Commonwealth University, the Virginia Military Institute, Virginia Tech, and Virginia Union University.
The Institute found success with cadets from both the Army ROTC Blue Ridge Battalion Ranger Challenge Team and the VMI Combat Shooting Team.
The Ranger Challenge Team had a total of six competitors broken up into three teams of two and outscored all other ROTC teams in the competition. Thanks to the experience gained during this training event, the team will be better prepared for Spartan Challenge this fall and Sandhurst in the spring.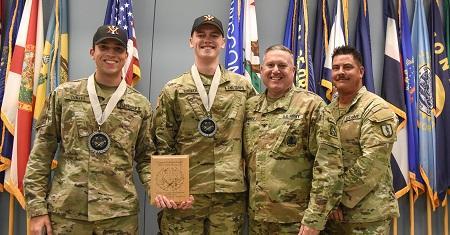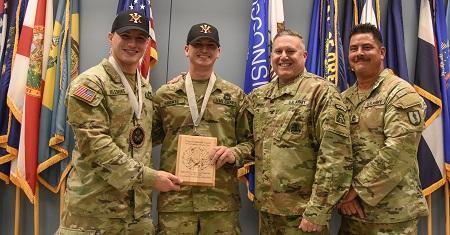 Representing the Combat Shooting Team, Kenneth Dinkel '25 and Alex Bodner '26 placed second in the College Clash Shoot Out Excellence in Competition team event while Garret Kelenske '24 and Carter Hugate '24 placed third. In the individual awards, Bodner and Dinkel took home first and second, respectively.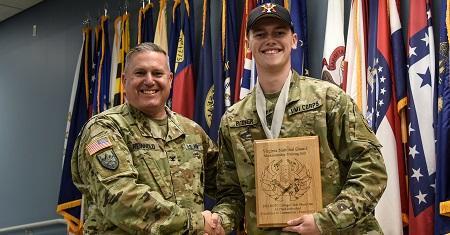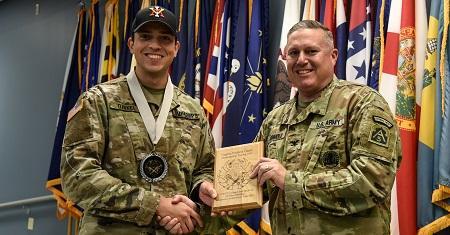 Photos courtesy of Virginia Guard Public Affairs
- VMI -