Academics
The education that VMI offers produces citizen-soldiers who are prepared for civilian or military leadership, as well as advanced degree work, depending on their professional paths and academic goals.
Founded in 1839, VMI is steeped in tradition. Those seeking a unique, challenging and rewarding college experience like no other should look no further.
Each program at the Institute, from engineering, to the humanities, to science and business, is designed to challenge cadets academically while creating ingrained values of integrity, devotion to duty, self-discipline, and self-reliance. Every member of the Corps lives and works in unity with fellow cadets, instilling the respect for the rights of others and leading to a strong bond of loyalty. Award-winning professors provide rigorous instruction with many hands-on and outside of the classroom experiences to expand critical thinking skills and problem solving useful in all aspects of life after graduation.
Become part of a legacy. Notable VMI alumni include a Nobel Prize winner, eleven Rhodes Scholars, seven Medal of Honor recipients, a Pulitzer Prize winner, college presidents, generals, flag officers, and more.
---
What does a VMI education offer?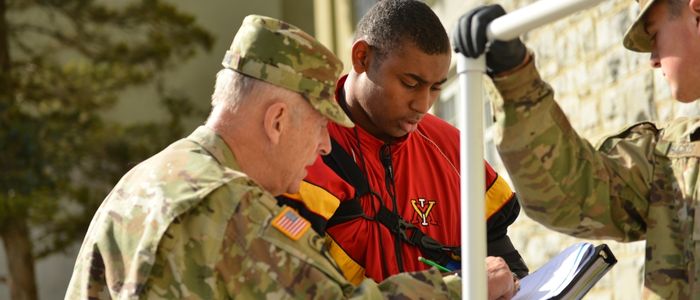 Small class sizes
With a 10:1 ratio, faculty and cadets are able to interact closely — in and outside of the classroom.
14 majors to choose from
Top majors include International Relations and Affairs and Civil Engineering.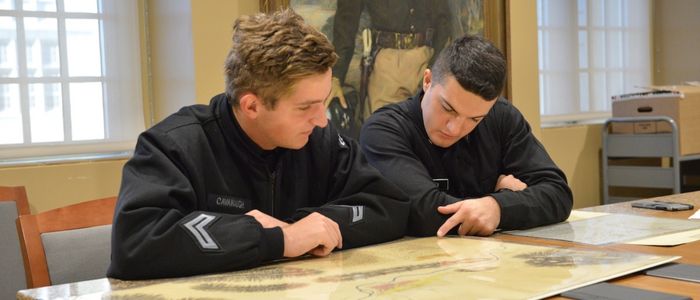 2022-2023 Academic Catalog
The 2022-2023 VMI academic catalog — learn everything you need to know.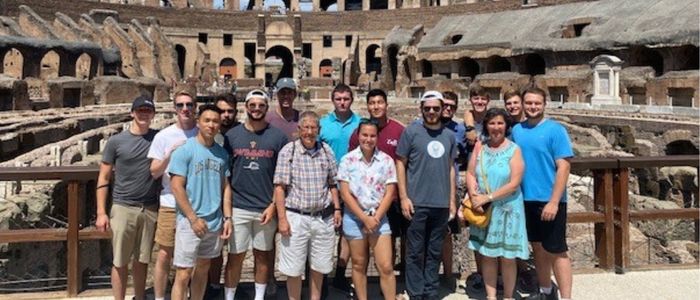 Study abroad
VMI offers study tours, cultural exchanges with foreign military academies and civilian universities, international internships, and study-abroad programs.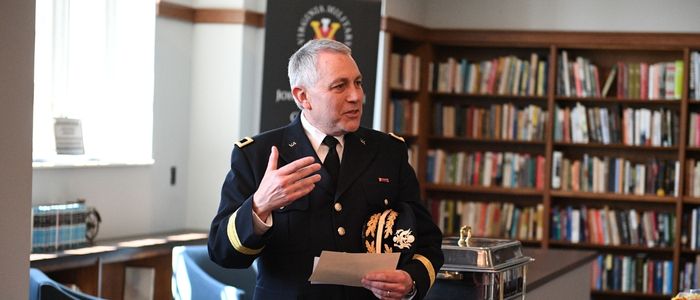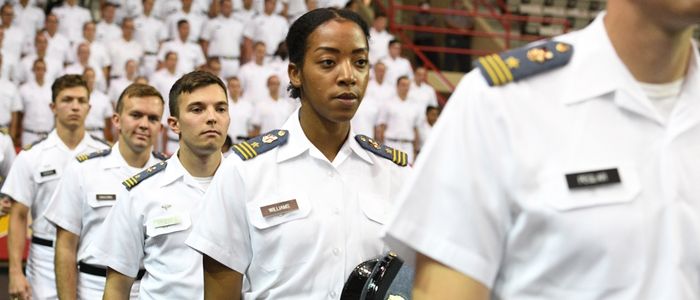 Beyond the Classroom
More than 50 clubs and activities to participate in
From powerlifting to combat shooting to glee club, there's a wide array of different club options for cadets to choose from for a well-rounded college experience.

Structure and camaraderie of cadet life
VMI cadets immerse themselves in tradition that includes a balance of academic life, military, and athletic activities to build discipline, structure, and clarity.
Research opportunities
The VMI Center for Undergraduate Research (VCUR) promotes and facilitates faculty-mentored undergraduate research and foster the development of a culture of undergraduate research at VMI.
You may be interested in...