Chinese Alumnus, General Featured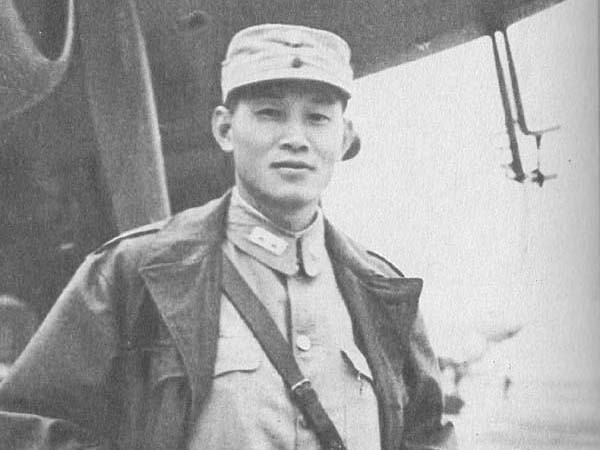 Gen. Sun Li-jen
LEXINGTON, Va., Sept. 1, 2016 – A photo exhibition opening Saturday, Sept. 3, at Virginia Military Institute will document the life of a famous Chinese general who is a VMI alumnus.
The exhibit, "Sun Li-jen: Ever Victorious General of World War II," will be open for public viewing in Marshall Hall from 8 a.m. to 5 p.m. through Sept. 10. An opening reception will take place Saturday, Sept. 3, from 10 a.m. to noon.
Sun Li-jen, a member of the VMI Class of 1927, has been described as the "Rommel of the East" for his leadership and strategy on the battlefield. He served with the rank of general in the Chinese Nationalist Army during the Second Sino-Japanese War, the Chinese Civil War, and World War II. In the latter conflict, he has been credited with reclaiming Burma from the Japanese. For his leadership in the China-Burma-India Theater, Sun was knighted Commander of the Order of the British Empire by King George VI and awarded the Legion of Merit by President Franklin D. Roosevelt. Sun died in 1990 at the age of 89.
The photo exhibition is part of the global "Spirit of '45" movement, which preserves and promotes the World War II era and honors the contributions of two VMI alumni, Sun and Gen. George C. Marshall, VMI Class of 1901. The date of the exhibit's opening was chosen to mark the 71st anniversary of the victory against the Japanese invasion of China during World War II.
Once the exhibit closes, its contents will be donated to the VMI Museum. The items to be donated include a replica of a mural depicting Sun Li-jen's accomplishments in World War II and a traditional Chinese thread-bound book, Ever Victorious General of World War II: Sun Li-jen.
Sponsors of the exhibit are the China Culture Promotion Society, the office of California legislator Kansen Chu, the Anhui Hongtian Culture & Media Promotion Society, and the American Sun Li-jen Historical Association.
-VMI-