VMI Accreditation Reaffirmed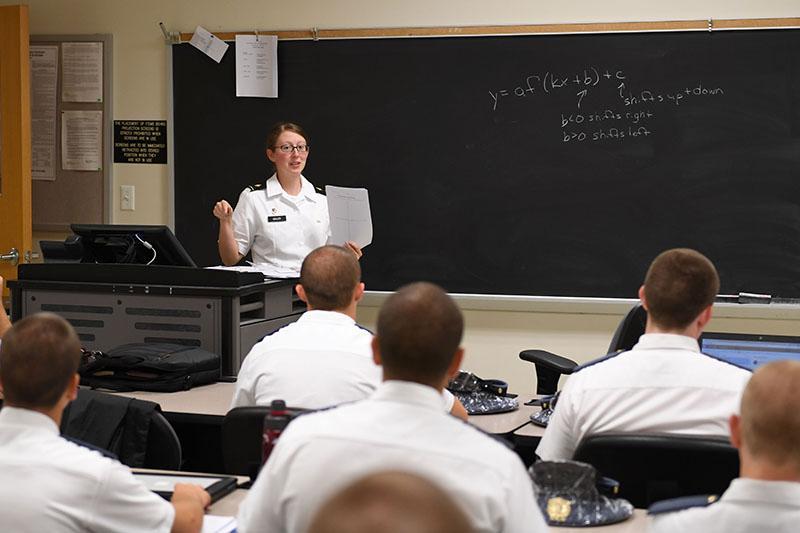 LEXINGTON, Va., June 19, 2017 – The Southern Association of Colleges and Schools – Commission on Colleges has reaffirmed VMI's accreditation for the next 10 years.
SACSCOC is the regional accrediting body for colleges in the states of Alabama, Florida, Georgia, Kentucky, Louisiana, Mississippi, North Carolina, South Carolina, Tennessee, Texas and Virginia.
"We were formally informed ... that we met all requirements for reaffirmation with the highest standard being met. In sum, a 'close out' report with no comments and no requirements," said Gen. J.H. Binford Peay III '62, VMI's superintendent. "Frankly, an institution could not do better. This accomplishment speaks volumes about the talent, efficacy, and dedication of VMI's faculty, staff, and cadets."
As part of the comprehensive reaffirmation process, VMI submitted a compliance certification, a focused report, a Quality Enhancement Plan, and a response report in March 2016. The documentation was returned with a "very favorable" verdict with a few non-compliance findings.
VMI submitted a focused report along with its Quality Enhancement Plan in September 2016 which was the focus of a committee that visited post a few weeks later. The Institute received a positive review from the committee with a few recommendations.
After another following report was approved, the SACSCOC Board of Trustees reaffirmed VMI's accreditation. VMI's next major report to SACS will be a fifth-year report due in 2021.
The Institute was first accredited in 1926 by the regional body. As of January, 794 colleges are accredited by the SACS.
For more information on the reaffirmation process, visit the institutional research and assessment webpage.
By Ashlie Walter
–VMI–