Watch Live as the Corps Marches in the Inaugural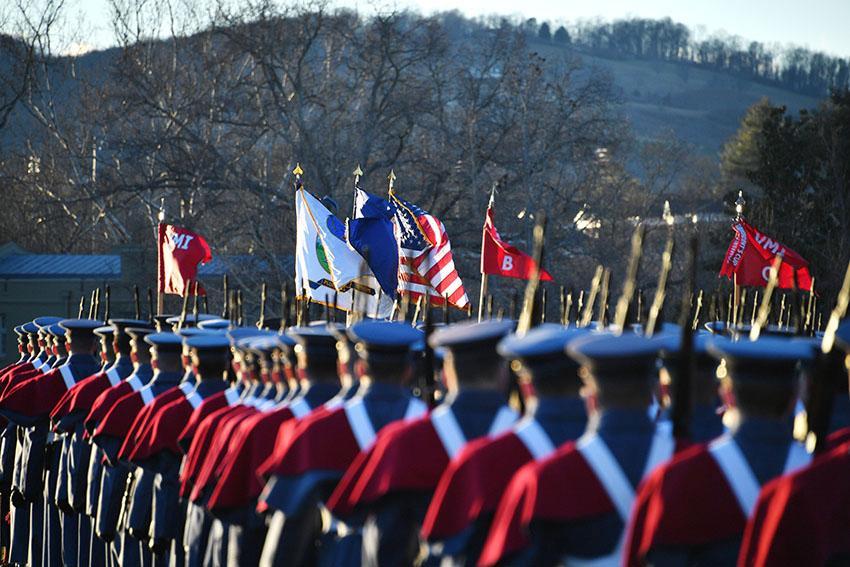 LEXINGTON, Va., Jan. 19, 2017 – The eyes of the world as well as television cameras for major news outlets will be locked on the U.S. presidential inaugural parade Friday afternoon.
The VMI Corps of Cadets will be the last and largest unit in the parade honoring the inauguration of Donald J. Trump as the 45th President of the United States. The parade is scheduled to run from about 3 p.m. to 5 p.m., with the Corps passing the reviewing stand at about 5 p.m. All times are subject to change.
Major broadcast and cable network coverage of the parade may be spotty because they are also breaking away from the parade for news, commercials, and other programming. C-SPAN will offer continuous parade coverage. Twitter has teamed up with PBS NewsHour and the Joint Congressional Committee on Inaugural Ceremonies to provide a live video stream of inaugural events, including the parade, until 5 p.m.
Local Roanoke television stations WDBJ and WSLS will be on post for live coverage during their morning news programs Friday as the Corps prepares to leave for Washington, D.C. Buses carrying the Corps are expected to leave VMI at about 7 a.m.
-VMI-