Money Magazine Ranks VMI Highly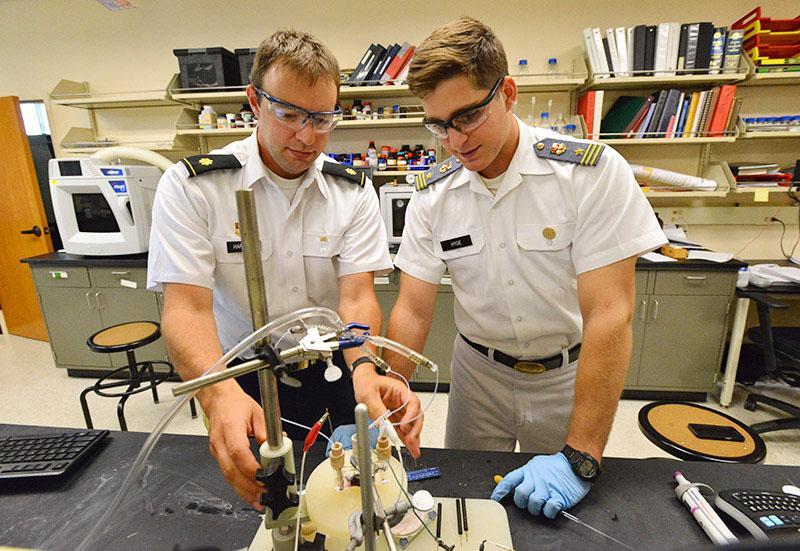 LEXINGTON, Va., July 10, 2017—Virginia Military Institute ranked 24th among public colleges across the country in Money Magazine's annual college rankings that were released today. The only Virginia public colleges listed ahead of VMI were the University of Virginia and Virginia Tech.
Overall, VMI ranked 41st among 711 public and private colleges nationwide, which is up from 42nd in last year's Money college rankings. Other Virginia colleges also ranked high including the University of Virginia at 11th, Washington and Lee University at 16th, and Virginia Tech at 23rd.
The Institute was also ranked 10th best college in the south along with the University of Virginia at No. 1, Washington and Lee University at 4th, and Virginia Tech at 7th.
Schools were ranked in three categories with 27 sub-categories to compile Money's list including quality of education, affordability, and graduate outcomes.
For the quality of education, the category was heavily weighted by a six-year graduation rate and value-added graduation rates. Money listed VMI's graduation rate as 74 percent.
In the second category, affordability, the net price of a degree calculated with the U.S. Department of Education data was weighted heavily along with average student debt and affordability for low-income students. VMI's full price for the academic year 2017-2018 was estimated at $30,700 with an estimated price for students who receive aid at $16,400. Nearly 85 percent of cadets receive merit grants with 44 percent receiving need-based grants.
For the third category, Money included a new sub-category socio-economic mobility index with data from the Equality of Opportunity Project. According to that data, 43 percent of VMI's low-income students become upper-middle class. Payscale's self-reported salary data and the estimated market value of an alumni's average job skills were included in this category.
The full list of Money's college rankings can be found here.
—By Ashlie Walter
–VMI–