Presidential Historian, Author to Speak at VMI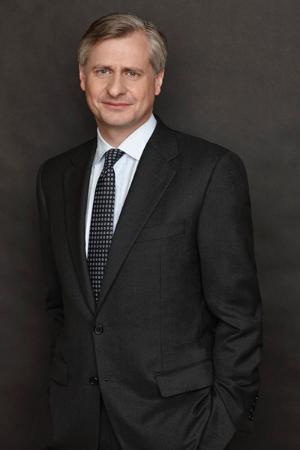 LEXINGTON, Va., Aug. 31, 2018—Presidential historian and Pulitzer Prize-winning author Jon Meacham will be the speaker for Virginia Military Institute's 2018-19 academic convocation, to be held Wednesday, Sept. 5, at 11 a.m. in Cameron Hall. This event is free and open to the public.
Meacham is the author of a newly published book, The Soul of America: The Battle for Our Better Angels. In it, he discusses how the highly partisan political climate we find ourselves in today is not new at all but has been a recurring feature of American history, from Reconstruction and the advent of the Lost Cause to the fight for civil rights in the 1960s.
In addition to his most recent work, Meacham is the author of American Lion: Andrew Jackson in the White House, which won the Pulitzer Prize in 2009. His other presidential biographies include Destiny and Power: The American Odyssey of George Herbert Walker Bush and Thomas Jefferson: The Art of Power. In addition, Meacham is the author of Franklin and Winston: An Intimate Portrait of an Epic Friendship and American Gospel: God, the Founding Fathers, and the Making of a Nation.
Over the past decade, Meacham has made several appearances on television, serving as co-host of Need to Know on PBS from 2010 to 2011. He has been a frequent guest on MSNBC's Morning Joe and HBO's Real Time with Bill Maher.
Meacham is currently serving as a distinguished visiting professor at Vanderbilt University. He is a contributing writer to the New York Times Book Review, a contributing editor of Time, and has written for the New York Times op-ed page, the Washington Post, Vanity Fair, and Garden & Gun. Meacham is a member of the Council on Foreign Relations and the Society of American Historians, and he chairs the National Advisory Council of the John C. Danforth Center on Religion and Politics at Washington University.
-VMI-