TAPS—Brig. Gen. Mike Bissell '61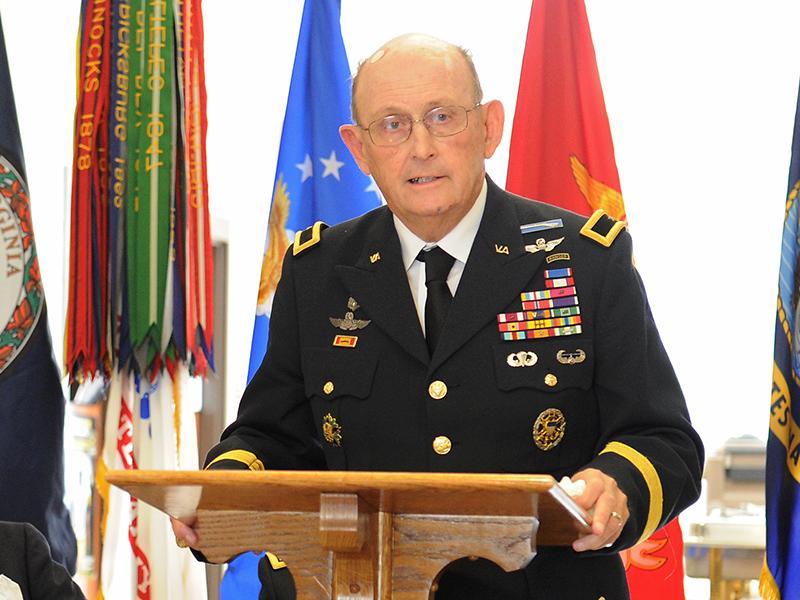 LEXINGTON, Va., Feb. 8, 2019—The Superintendent regrets to inform the VMI community of the death of retired Brig. Gen N. Mike Bissell '61, who died yesterday at the age of 80.
Brig. Gen. Bissell served as Commandant of the VMI Corps of Cadets, special assistant to the superintendent for the assimilation of women into VMI, and founding Commandant of Cadets for the Virginia Women's Institute for Leadership.
A decorated combat veteran, Brig. Gen. Bissell served two tours in Vietnam as a helicopter pilot. He was nominated for the Medal of Honor and received, among many service awards, the Distinguished Service Cross. He is among the most highly decorated graduates of the Institute.
He was the commander of the 17th Aviation Group and commander of the Joint U.S. Army and Republic of Korea Army Aviation Corps in Korea. He served as the director of U.S. Army Flight Training and Acting Chief of Staff of the 101st Airborne Division.
After retiring from the Army, Brig. Gen. Bissell returned to VMI in 1990, serving as VMI's commandant until 1994, and subsequently served as special assistant to the superintendent. In that role, he was instrumental in working through the legal and institutional challenges surrounding the inclusion of women in the Corps, including the founding of the Virginia Women's Institute for Leadership at Mary Baldwin University (VWIL).
He became the Commandant of Cadets for VWIL in 1995 and served in that position for 18 years.
"Mike Bissell was a special person," said General J.H Binford Peay III '62, VMI Superintendent. "He devoted his entire life to service in uniform to his country and to the Commonwealth: he was distinguished in combat; he demonstrated efficiency of character and service in demanding leadership roles; he was passionate and tireless in his work for his beloved VMI and the Class of 1961; and he was steadfast in forming the Virginia Women's Institute for Leadership at Mary Baldwin. He was one of the most caring, thoughtful, and sensitive men I have known. He will be missed. Our thoughts are with his wife, Jan, their children, and their families."
A resolution passed by the VMI Board of Visitors in 2014 praised him for his exemplary service.
"There are few alumni who have given so much in service to VMI, the Commonwealth of Virginia, and our country," reads the citation. "For over fifty years Mike Bissell has distinguished himself with his service. Words such as courage, compassion, and dedication have been his hallmarks along the way."
Funeral arrangements are pending.
—VMI—