A Statement on the Passing of Justice Ruth Bader Ginsburg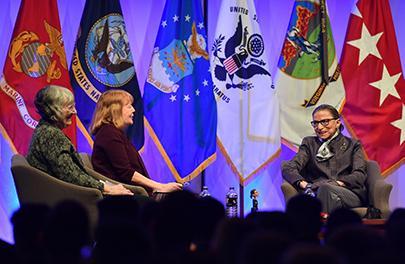 During her 2017 visit to VMI, Justice Ruth Bader Ginsburg said she knew that her landmark decision to allow women among the ranks of the Corps of Cadets would make VMI a better school. Nearly 25 years later, VMI's female alumni are among our nation's leaders in corporate boardrooms, within our military, and within our communities.

VMI is saddened to hear of the passing of Justice Ginsburg. She was a courageous legal scholar whose impact on our Institute and our nation is an inspiration for all.
-VMI-