Two Cadets Receive Military Engineering Award
LEXINGTON, Va., Mar. 2, 2021— Two Air Force ROTC cadets have been recognized by the Society of American Military Engineers (SAME).
SAME, which focuses on building leaders to address national security infrastructure challenges, honored Eric Munro '21 and Leon Thomas '22 with a Southeast Region ROTC Award. Every year, this recognition is given to the top five most outstanding engineering students in each of the four AFROTC regions. VMI is one of 230 colleges and universities in the Southeast Region, and Munro has now received this award two years in a row.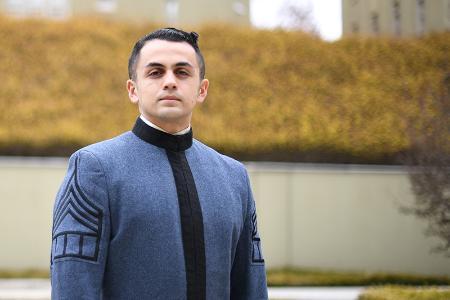 Cadet Eric Munro '21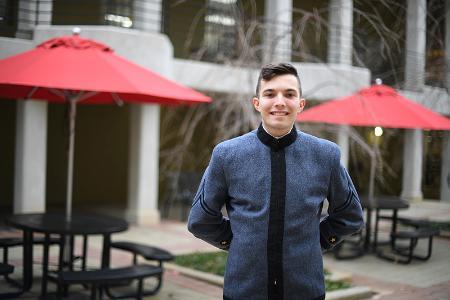 Cadet Leon Thomas '22
The purpose of the award is to impress upon undergraduate engineering students the importance of engineering to national security.
Although events have recently been on hold due to COVID-19, the VMI chapter of SAME usually hosts guest speakers from the military engineering branches of the armed forces, and provides information and assistance to cadets interested in serving in the engineering branches of their respective services. The organization recently celebrated the 100th anniversary of its founding, and VMI has had a chapter for a number of years.
Munro, who will serve in the cyber operations field, is majoring in electrical and computer engineering. Thomas, who has applied for a pilot slot, is a civil engineering major.
To be eligible for the award, nominees must have excellent GPAs, along with strong letters of recommendation from the AFROTC detachment commander and the dean of engineering (or equivalent). This award consists of a ribbon and a gold key replica. A gold eagle clasp is awarded to repeat winners.
Col. Philip Cooper, commander of Air Force ROTC Detachment 880, announced their selection for the award in front of 300 peers on Feb. 11. A senior engineering officer representing SAME will present their ribbons at a future ceremony.
-VMI-