VMI Professor to Discuss Civil Conflict on With Good Reason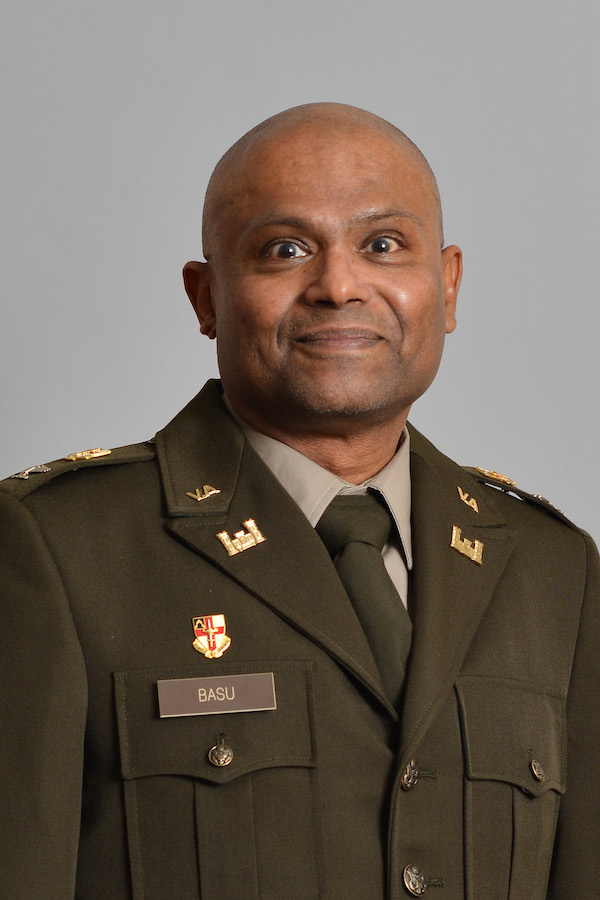 LEXINGTON, Va., Sept. 28, 2020—Col. Atin Basuchoudhary, professor of economics and business at Virginia Military Institute, will discuss the likelihood of civil conflict in the United States on the public radio program With Good Reason Oct. 3-9.
The episode, titled "Predicting Hotspots," is based off a 2018 book by that name by Basuchoudhary; Col. Tinni Sen, professor of economics and business; Lt. Col. John David, associate professor of applied mathematics; and Jim Bang, who teaches economics at St. Ambrose University. The book brings both mathematical and economic reasoning to the understanding of civil conflict.
In Predicting Hotspots, Basuchoudhary and his co-authors placed America high on the conflict predictor index for 2019—and in 2020, hundreds of thousands of people have been marching in the streets, gun sales have skyrocketed, and both police and the military have been using weapons against civilians. Can Basuchoudhary's work help us see ahead to 2021?
In Lexington, With Good Reason will air Sunday, Oct. 4, at 3 p.m. and Wednesday, Oct. 7, at 8 p.m. on WMRA 89.9 FM. In Charlottesville, it can be heard at the same time on WMRA 103.5 FM, and in Harrisonburg, the show will air at the same time on WMRA 90.7 FM.
In addition to Basuchoudhary, others speaking on the show will include Christie Jones of George Mason University, whose interest shifted from homeland security to human security after Trayvon Martin was murdered by a neighborhood vigilante, and Juan Garibay of the University of Virginia, who seeks to connect the STEM fields with social justice. Lastly, Alix Fink of Longwood University will discuss how she teaches students about the power of water through the waterways they swim in.
With Good Reason is sponsored by the Virginia Foundation for the Humanities. Audio files of the full program and its companion news feature will be posted the week of the show to the With Good Reason website.
-VMI-