VMI Professor to Discuss Redlining on With Good Reason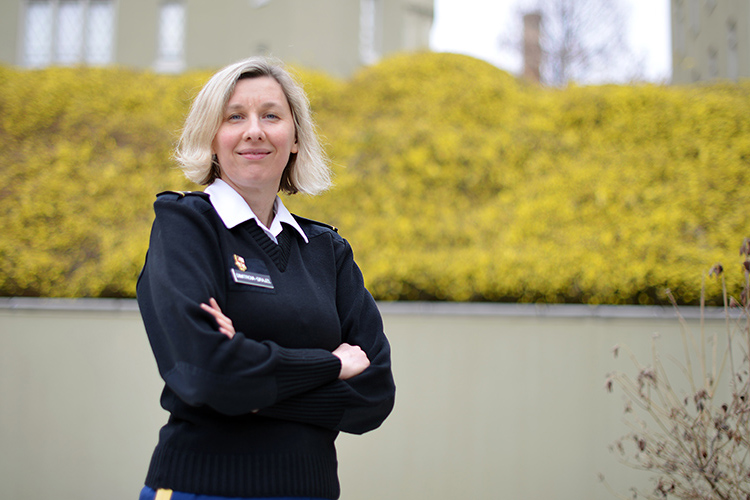 LEXINGTON, Va., Jan. 20, 2021—Col. Valentina Dimitrova-Grajzl, professor of economics and business at Virginia Military Institute, will discuss access to consumer credit for those living on or near American Indian reservations in the United States on the public radio program With Good Reason Jan. 23-29.
The episode, titled "Y'all Alright?!," focuses on the disparate economic impacts of the coronavirus pandemic. While people planned socially distanced funerals and waited in miles-long lines for canned food, the stock market soared and brought the gross domestic product (GDP) with it.
In this episode, Dimitrov-Grajzl will talk about how redlining, a now-illegal practice of denying credit to individuals and businesses in certain areas, is still a factor affecting those who live on or near American Indian reservations.
In Lexington, With Good Reason will air Sunday, Jan. 24, at 3 p.m. and Wednesday, Jan.27, at 8 p.m. on WMRA 89.9 FM. In Charlottesville, it can be heard at the same times on WMRA 103.5 FM, and in Harrisonburg, the show will air at the same times on WMRA 90.7 FM.
In addition to Dimitrova-Grajzl, others speaking on the show include Stephen Macekura of Indiana University, who will argue that the GDP is an incomplete measure of economic and societal health, and Bikrum Gill of Virginia Tech, who will talk about how massive buyups of farmland after the 2008 financial crisis did more harm than good. Lastly, Kathryn Howell and Ben Teresa of Virginia Commonwealth University will discuss the eviction crisis in the United States and how it is disproportionately affecting communities of color.

With Good Reason is sponsored by the Virginia Foundation for the Humanities. Audio files of the full program and its companion news feature will be posted the week of the show to the With Good Reason website.
-VMI-