CEO of World Wide Technology to Address Class of 2022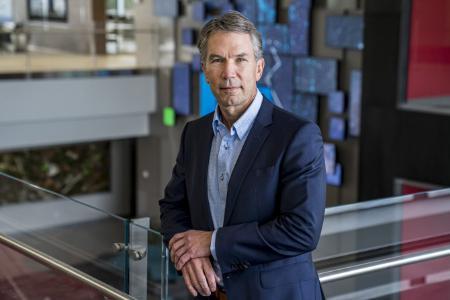 LEXINGTON, Va., April 23, 2022—James "Jim" Kavanaugh, the co-founder and chief executive officer of World Wide Technology (WWT), will address the Class of 2022 during the commencement ceremony at Virginia Military Institute on Monday, May 16. The ceremony will be held at 11 a.m. in Foster Stadium. The event will also be livestreamed.
Kavanaugh and his team created WWT as a small start-up technology company, which has since grown into an organization employing nearly 7,500 people. WWT offers technology solutions focused on long-term strategy and accelerating transformational outcomes for companies around the world.
For the past 11 years, WWT has been listed as one of Fortune's 100 Best Companies to Work For., and Kavanaugh has been highly rated on several Glassdoor CEO rankings
Kavanaugh graduated from Saint Louis University and played professional soccer and for the U.S. Olympic team. He was a chairman and founder of Saint Louis Football Club, a team in the United Soccer League. He now is an investor owner in the Saint Louis City Soccer Club, a new Major League Soccer franchise. In addition to supporting the athletic community, Kavanaugh is very active in the nonprofit community. He served as president of the board for St. Patrick Center, an organization serving the homeless in Missouri. He has led very successful campaigns for the American Cancer Society, allowing the renovation of a home-away-from-home for cancer patients and their caregivers. Other organizations Kavanaugh has supported include the ALS Association, Toys for Tots, Junior Achievement, and United Way.
More details about graduation week activities are available.
- VMI -