Lexingtonian Returns Home for Deputy HR Position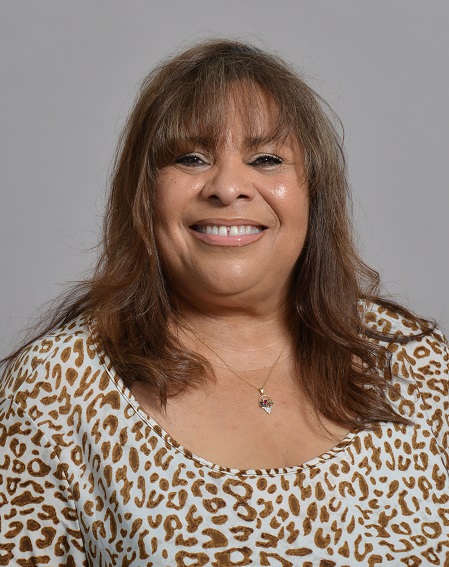 LEXINGTON, Va., Aug. 25, 2021—"Always, in my mind, I knew I wanted to return to Lexington. I absolutely love it here."
That's what Maj. Valarie Stores has to say about her move back to Lexington, her home for much of her childhood and a community where her family ties run deep. Stores, who's lived much of her adult life in Georgia, recently began her new role as deputy director of human resources at VMI.
In that role, Stores will be responsible for ensuring that VMI's human resource offices complies with all federal and state laws. She'll also counsel employees, coordinate employee mediation sessions, and oversee the employee benefits program, among many other duties.
A graduate of Lexington High School and Southern Seminary Junior College, Stores raised a daughter in the Atlanta area before returning to school to earn two degrees, a bachelor's in human services and a master's of education in community counseling, both from Mercer University. She taught human services at Mercer and then worked as a mental health counselor before going to work for Home Depot in human resources and facilities management.
In her most recent position, Stores was human resources manager for a company managing concessions at Hartsfield-Jackson Atlanta International Airport. It was a job with long hours: after fighting the Atlanta traffic, many days Stores wouldn't get home until 9 p.m. What's more, her mother, who still lives in Lexington, was beginning to experience health problems.
"The negatives were outweighing everything," said Stores of her life in Atlanta. She'd been thinking for some time about returning home, and when Stores' daughter saw the VMI job posting on a job board, she encouraged her mother to apply.
A college environment seemed like the perfect fit. "I just love academia," said Stores. "There's nothing like learning. I'm always open to learning something new." Her eventual goal is to earn a doctoral degree.
As a child, Stores sometimes traveled with her parents, as her father, the late Jerry Roane, served in the U.S. Air Force. Other times, she and her siblings, along with their mother, stayed in Lexington with her mother's parents at their home on Randolph Street. From there, Stores walked to school at Lylburn Downing, where she attended for first through fourth grades.
Stores can still remember one of her elementary school field trips. Her first grade teacher was an opera singer, and she took the class to VMI to hear the John Philip Sousa Orchestra play.
"That was the first time I was ever introduced to an orchestra," she recalled. A lover of music, Stores sang tenor as one of 122 choir members at her church in Atlanta.
She also remembers coming to the Marshall Library. "You'd step on the rug and then the music and the slides would start," she remembered. "That was so much fun."
She also played on the Parade Ground as a child, and later, her family's involvement with VMI would deepen when Jerry Roane worked with Dr. Dean Foster in the psychology department and was also head coach of the Keydet baseball team for approximately four years.
Over the summer, Stores moved from Atlanta to Lexington and bought a home here. She's been busy getting settled, of course, but also enjoying the slower pace of life in a small town again. Shortly before she began work, she made a trip to the human resources office to meet her new colleagues.
"It's just such a warm environment and so welcoming," said Stores of VMI. "I know there's a lot of work ahead, but I'm looking forward to that challenge and just working with such a great team."