'Titan of a VMI Man' G. Gilmer Minor III '63 Dies at Age 82
LEXINGTON, Va. May 8, 2023 — The Superintendent regrets to inform the VMI community of the death of G. Gilmer "Gil" Minor III '63, who passed away May 4, 2023, at the age of 82, at home surrounded by family. He was described by Maj. Gen. Cedric T. Wins '85 as a "titan of a VMI man."
Minor graduated from VMI with a degree in history and went on to receive a master's in business administration from the University of Virginia's Darden School of Business. His service to VMI was wide-ranging. Besides a term on VMI Keydet Club's Board of Governors, he was a member of the VMI Foundation's Board of Trustees fr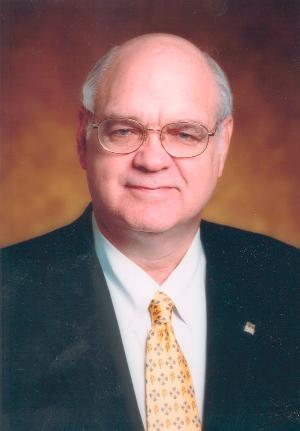 om 1993 to 2000 and served as its president from 1997 to 2000. In 2000, he became a member of the VMI Board of Visitors and, from 2005 through 2008, served as president.
He was a recipient of the VMI Distinguished Service Award on Founders Day 2008. He also received the Spirit of VMI Award, the VMI Keydet Club's highest honor recognizing outstanding support of VMI's intercollegiate athletic programs. He was inducted as a member of the VMI Sports Hall of Fame in 2011. While a cadet, he was co-captain of the football team that won the 1962 Southern Conference Championship. He was also co-captain of the baseball team and named All-Southern Conference as a catcher.
Wins went on to say, "By all accounts, Mr. Minor never let VMI stray from his thoughts after he graduated. He was a tireless advocate for VMI who never missed an opportunity to promote or support his alma mater. His generosity and encouragement toward cadets for generations show how much the Institute meant to him and how proud he was to be a VMI alumnus. We remain grateful for his very significant contributions."
Gray-Minor Baseball Stadium was dedicated in the spring of 2007 at the first night home game in VMI history. The facility's extensive renovations, including lights, better seating, press box, and new sound system, were made possible by the generosity of Minor, along with Sen. Elmon T. Gray '46 and Bill Paulette '69.
"Mr. Minor was a grand statesman – a giant in the Commonwealth of Virginia and valiant son to the Institute," said Brig. Gen. Dallas Clark '99. "He will be remembered fondly for the personal investment in all those he came to know. He was generous with friendship and with his time serving on many boards and commissions and retained a lifelong commitment to philanthropy. His passion for all aspects of VMI baseball was renowned."
Minor was a leader in Virginia business. He joined the family business Owens & Minor, a health care distribution and logistics company, in 1963 and served in numerous sales, management, and operations roles before becoming its president in 1981, its chief executive officer in 1984, and, in May 1994, chairman.
Minor was active in many civic, charitable, and industry organizations including the State Council of Higher Education for Virginia, Virginia Health Care Foundation, the University of Virginia's School of Nursing, Virginia Commonwealth University's Massey Cancer Center, VCU's School of Business Foundation, Virginia Business Higher Education Council, and Virginia Business Council.
His full obituary, including arrangements and memorial gift information, can be found here.
- VMI -