Futurist, Tech Expert to Speak at VMI Convocation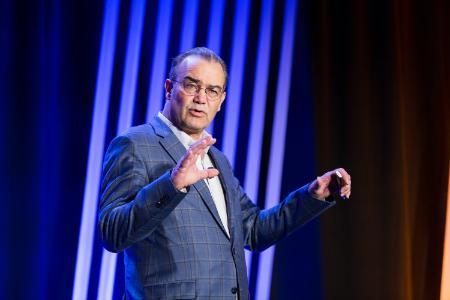 LEXINGTON, Va. Aug. 28, 2023 — Futurist, tech expert, and former managing editor of WIRED magazine, Peter Leyden, will be the keynote speaker at the academic convocation at Virginia Military Institute on Wednesday, Sept. 6, at 11 a.m. in Cameron Hall on Main Street. The event is free and open to the public.
Leyden is the founder of Reinvent Futures, where he serves as strategic adviser to senior leaders of organizations. He also hosts both virtual and in-person events that bring together top innovators from diverse fields impacting the future.
Leyden co-authored two influential books on the future: "The Long Boom: A Vision For The Coming Age of Prosperity" and "What's Next?: Exploring the New Terrain for Business." He also writes online pieces including, "The Great Progression: 2025 to 2050," and is regularly interviewed by the media and podcasts.
Leyden was managing editor of WIRED magazine in the 1990s. He learned the futures business while working for Global Business Network.
He spent a four-year cycle helping transition politics to the internet and served on Barack Obama's Technology and Media Advisory Committee during his 2008 presidential campaign.
Leyden started his career as a journalist, including working as a foreign correspondent in Asia for Newsweek magazine, and has traveled to more than 50 countries.
He graduated summa sum laude from Georgetown University in Washington D.C. and has two master's degrees from Columbia University in New York.
- VMI -