New Inspector General No Stranger to VMI
LEXINGTON, Va. Oct. 5, 2023 — Alyssa Astphan was recently promoted from deputy inspector general and Title IX coordinator to inspector general (IG) and Title IX coordinator at Virginia Military Institute.
The IG undertakes official investigations not specifically delegated to other agencies, or as assigned by the superintendent, reporting findings as directed, consistent with legal requirements. Additionally, the IG serves as the Title IX coordinator, and coordinates the development and review of policies, procedures, and training programs for cadets and employees. The IG is responsible for overseeing the investigation of all reports of alleged discrimination, harassment, or sexual misconduct. The IG does not serve as an advocate for either the complainant or the respondent, but explains to all parties the rights and procedures, and provides information to them regarding medical and counseling services, making a criminal report, and receiving advocacy services.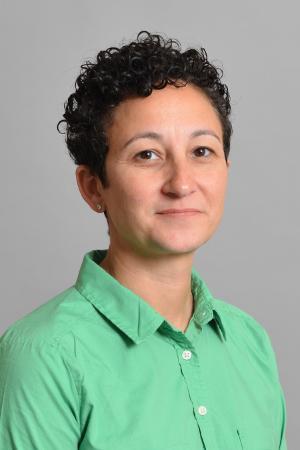 Astphan grew up in Rhode Island, and attended Norwich University, a senior military college in Northfield, Vermont, where she majored in political science. After graduating in 2002, she commissioned into the Army and was active duty for five years, after which she began serving in the Virginia Army National Guard (VAARNG). Her current rank in the VAARNG is lieutenant colonel.
She first began working at VMI in 2016 as an assistant professor of military science in the Army ROTC department, as well as serving as liaison for the VAARNG.
After two years in that position, she was reassigned to a job with the VAARNG in Richmond. Her family remained in Lexington, the city they had grown to love, necessitating Astphan to make a weekly commute, which grew tiresome after two years. "We really loved Lexington, and this is where we wanted to put down our roots," she said. So, in 2020 she applied to and was hired as VMI's assistant director of auxiliary services, which oversees the barbershop, laundry, tailor shop, mailroom, military store, bookstore, armory, and dining services. "In the Army, and in the Guard, my job has always been in logistics management, and that skill set is very similar to the responsibilities I had with auxiliary services," she explained.
In addition to her auxiliary services duties, she also worked as an assistant Title IX coordinator part-time for a year and had enjoyed it, so in June 2022, she accepted the position of deputy inspector general and Title IX coordinator. She, however, put those responsibilities on hold for a year, in order to attend the U.S. Naval War College in Newport, Rhode Island, for the 2022-23 academic year.
Again, she had to leave her family in Lexington and temporarily move back to Rhode Island. There she earned in a master's degree in national security and strategic studies, and a graduate certificate in leadership and ethics.
Upon returning to VMI this past July, Astphan was prepared to assume her new position in the Inspector General's office, but a month earlier, the sitting IG had resigned from her position, so Astphan stepped in as interim IG, and immediately applied for the vacated position. "I competed for the job, went through the interview process, and was selected," she said.
Maj. Gen. Cedric T. Wins '85, superintendent, stated that Astphan brings a wealth of experience to the position. "I am excited for Alyssa's new role as inspector general and Title IX coordinator. By its very nature, this role is a challenging one. I have every confidence that she will approach it with the greatest integrity, compassion, and excellence she has shown in her previous positions at VMI," he said.
Astphan explained that her primary focus as IG is to increase engagement with the VMI community. She plans to hire a full-time staff member to help carry out that task. "The role of that position will be prevention, training, and outreach, working primarily with cadets, but with faculty and staff as well. I want to ensure that our office is visible, that people know how to make reports to us, and that we are increasing the effectiveness of our training. It is preferable to prevent things from happening through good training and engagement and identifying issues before they become significant," she stated. In addition, she plans to make record keeping more efficient, and take a hard look at policies in order to ensure that her office is providing resolution processes that are transparent, fair, and impartial.
Astphan enjoys quilting, and cross-stitching. She and her wife have a 12 year-old daughter who adores dancing. As a family, they enjoy gardening, hiking, and camping, especially at national parks. They have been to Redwood, Crater Lake, Pinnacles, Rocky Mountain, Yellowstone, Grand Teton, Acadia, Grand Canyon, Zion, Bryce, and Joshua Tree.
Marianne Hause
Communications & Marketing
VIRGINIA MILITARY INSTITUTE