Reserve Officers Training Corps (ROTC) Requirement
At VMI, every cadet must participate in four years of Reserve Officers Training Corps for completion of their degree. VMI offers the option to choose from five branches of the U.S. Military for commissioning. Cadets who do not plan to commission will be enrolled in Army ROTC.
ROTC Scholarships for Army, Marines, Navy, Air Force or Space Force are administered through the awarding military branch. Scholarships cover tuition and may also include allowances for books and fees and living expenses, and they offer opportunities to obtain leadership positions in the armed forces upon graduation.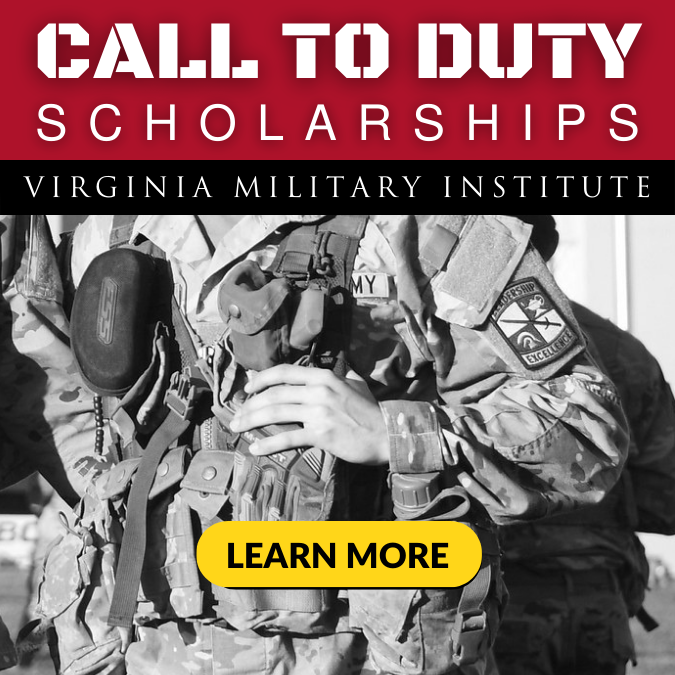 ---
Cadets either planning to commission with the U.S. Army or not, are enrolled in AROTC. VMI AROTC has produced more Army generals than any other ROTC program in the United States.
Approximately 800 cadets enroll in Army ROTC each year. Upper-class cadets start at the lower ranks and work their way up to serve as leaders in the battalion at all levels and organize major training events such as spring and fall Field Training Exercises.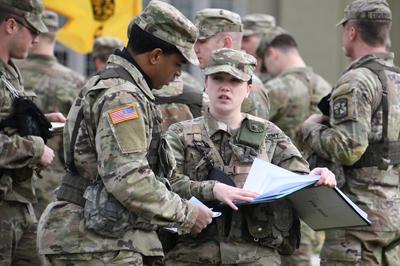 The Air Force ROTC program at VMI prepares cadets for service in the U.S. Air force or U.S. Space Force air, space, and cyberspace domains under the Department of the Air Force.
Cadets who complete this program may commission as second lieutenants in the U.S. Air Force or, if selected, in the U.S. Space Force. VMI's AFROTC combat systems officer selection rate is consistently at or near 100%.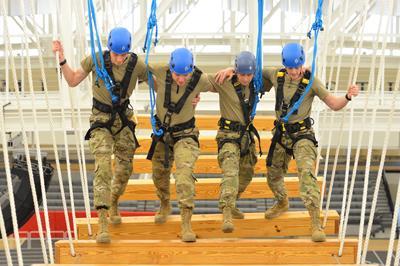 Cadets in VMI's NROTC commissioning track have many career options including the Navy's Sea, Air, and Land Teams (SEALs) and the nuclear power program.
The NROTC Unit at VMI is one of four NROTC units in Virginia and 77 nationwide, merging the finest traditions of VMI and the Naval Service.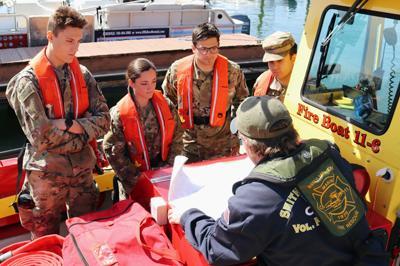 VMI's Marine-option NROTC cadets consistently have one of the highest graduation rates in the nation at Officer Candidates School.
VMI's NROTC Unit continues the long-standing tradition of mutual respect and service between VMI and the Naval service, especially the U.S. Marine Corps.