Modern Languages and Cultures
The curriculum in modern languages offers basic and advanced training in the languages, literatures, and cultures of France, Germany, Spain, and Latin America, China, and the Middle East.
The courses are designed to enable students to learn to speak and understand, read, and write a foreign language with an acceptable degree of fluency and correctness. Students are introduced to literary masterpieces, and through these they become familiar with the history, thought, and civilization of the countries where the language is spoken.
---
Degrees and Programs
Major(s): Modern Languages and Cultures
Degree(s): Bachelor of Arts (B.A.)
Concentration(s)/Minor(s):
Arabic
Chinese
French
German
Spanish
To graduate with honors in the Department of Modern Languages and Cultures a cadet must be a modern language major, have a cumulative GPA of at least 3.0 in courses taken in the major (exclusive of subjects taken in the 4th Class year), and have permission of the department head.
Cadets must complete ML 498 and ML 499 and produce a thesis which is written in the student's major foreign language, as appropriate.
The thesis must achieve a language ranking of "Advanced-High" and adhere to MLA specifications.
---
Modern Languages and Cultures in the News
Find out more about the department's cadets and faculty in recent VMI news.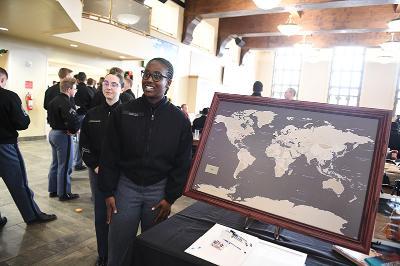 Language and Culture Week at VMI
Cadets, faculty, and staff were able to sample dishes that represent the different language taught at VMI and learn about academic offerings as part of "Language and Culture Week at VMI" hosted by the Department of Modern Languages and Cultures.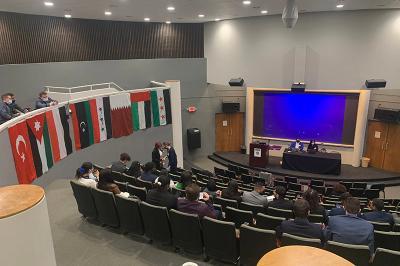 VMI Takes Part in Model Arab League Debate
Cadets participated in the annual three-day Appalachia Regional Model Arab League debate recently at Hollins University in Roanoke, Virginia. MAL helps prepare students to be knowledgeable, well-trained, and effective citizens as well as civic and public affairs activists.