How to Kick-Start Your Career This Summer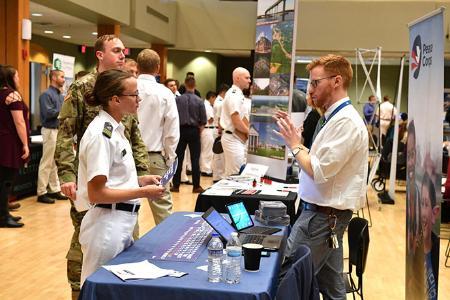 It may feel strange job or internship searching during this "coronavirus economy". For the graduating class, the uncertainties are endless as we don't know when life will return to normal. At this time, most companies are not interested in face-to-face interviews and may delay the hiring process. If you have yet to find an internship or job for the summer, or if you simply want a new opportunity to add to your resume, here are some ideas to get you started.
Internships remain one of the best ways to get career experience and help you to understand what you want (and what you don't want) out of your future job. Some companies offer virtual internships or are reformatting their internships to be performed online. New opportunities are posted to Handshake every day. Even if you had your internship offer rescinded, some companies may still need summer help, so ask if there is a special project you could work on over the summer. If you have an entrepreneurial spirit, now could be the time to get started on that business idea. For any work experience, make sure that your safety is a priority.
If you are considering graduate school, take this time to prepare and better your chances of succeeding. Research your options, study for standardized tests, or take a summer class to boost your GPA. If you just want to learn something new and aren't looking for a GPA boost, platforms like Udemy or Coursera offer online learning with many course options available.
The current circumstances create the ideal time to prepare for your job search. Devote yourself to updating your resume, practicing with mock interviews, and clean up your social media so that it appropriately reflects your personality and professionalism. Consider performing a community service that aligns with your interests and expands your resume, such as donating to your local food bank, sewing face masks, or virtual volunteering like the Smithsonian Digital Volunteer Program. If you need assistance or tips, contact the Office of Career Services for support.
Currently, it may seem difficult to gain new contacts and build relationships with those who can assist your job search, but don't underestimate the benefits of online networking. Join the "VMI Office of Career Services" LinkedIn group to connect other cadets or communicate with alums that range in their knowledge and career expertise. Ask alumni if they are available to meet with you virtually and offer guidance and insight into your preferred field. The Office of Career Services is always available to reach out to the Alumni Association to put you in touch with a possible mentor. Bonus points: ask as an interview and publish the conversation on LinkedIn or your blog.
Stay safe, and together we can kick-start your career!
- By Maj. Sara Blake, assistant director of Career Services