Lees graduates from Army Combat Diver Course
KEY WEST, Fla., Aug. 26, 2022—Tommy Lees '24 recently graduated from Army Combat Diver Qualification Course (CDQC) in Key West, Florida.
CDQC is a 6-week course, known by many as one of the most challenging and selective qualifications in the United States military. On top of being physically and academically demanding, combat divers are required to work extremely well as members of a team and under high pressure situations.
"While it is impressive for Army Rangers and Green Berets to graduate from this Special Operations school, it is even more impressive for an ROTC cadet to rise to the occasion," said VMI head swimming and diving coach Scott Thacker. "We are proud of our very own for representing us well in the Army special ops community."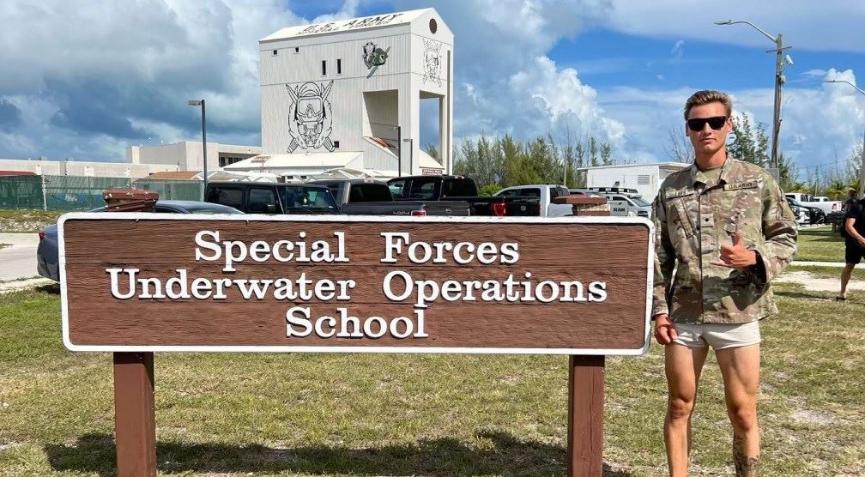 Story and photo courtesy of VMI Athletics