Fall STEM Conference to Focus on Math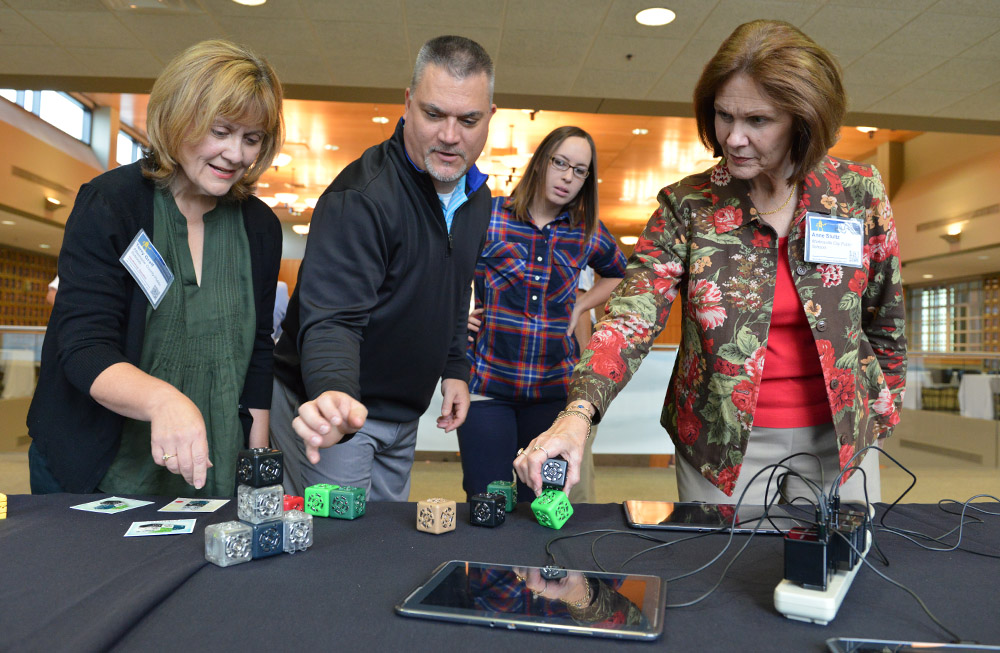 Participants enjoy an activity during last year's STEM conference. -- VMI File Photo by John Robertson IV.
LEXINGTON, Va., May 12, 2016 – Registration is open and proposals are being accepted for Virginia Military Institute's fifth STEM education conference, to take place Oct. 4-5. Themed "Math: The Roots of STEM," the conference will be highlighted by keynote speaker Christine McKinley, author of Physics for Rock Stars and a member of the cast of the History Channel's Brad Meltzer's Decoded
Educators and administrators in grades three through eight are encouraged to register for the conference, which will feature more than 30 workshop-style breakout sessions across the STEM disciplines of science, technology and engineering. In addition to McKinley, who is a musician and a mechanical engineer, speakers will include Tim Chartrier, a professor at Davidson College who specializes in sports analytics and has contributed to projects with ESPN, NASCAR and the NBA.
The conference is sponsored by VMI's Center for Leadership and Ethics, which offers programming focused on leadership, ethics, and character development and a robust schedule of conferences on challenging topics of national and international interest.
Registration fees are $85 for educators and administrators and $175 for other guests. Conference participants and presenters qualify for continuing education credits.
-VMI-