VMI Appoints Deputy Superintendent for FAS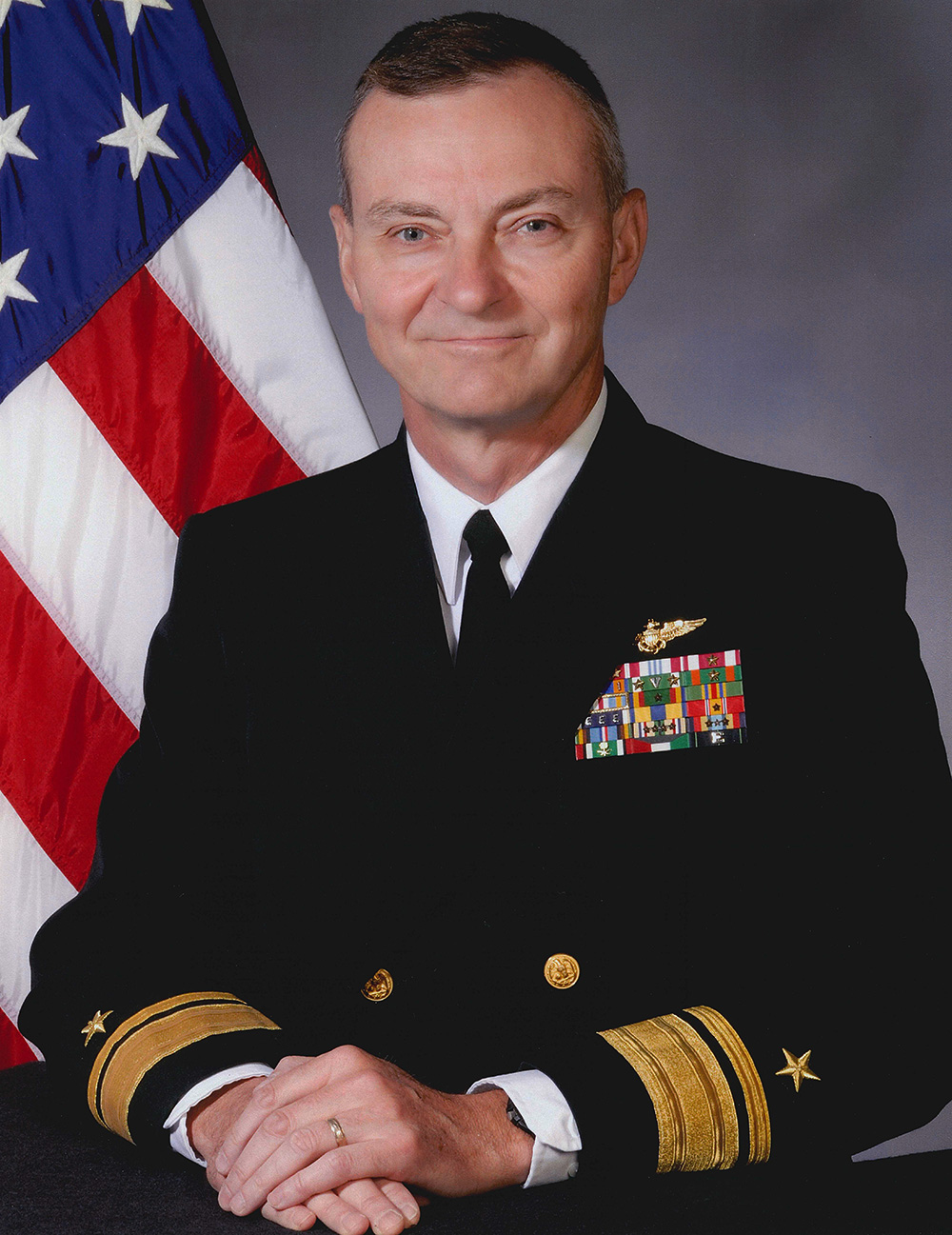 Rear Adm. Charles E. Smith '79
LEXINGTON, Va., July 18, 2016 – Rear Adm. Charles E. Smith '79 has been named deputy superintendent for finance, administration, and support at Virginia Military Institute. Smith will succeed Brig. Gen. Robert L. "Bob" Green '67, who will retire after the fall 2016 semester.
Smith retired from a 34-year U.S. Navy career in 2013 as program executive officer for Enterprise Information Systems. In this role, he oversaw a $2 billion portfolio of information technology projects and programs. In his position at VMI, he will oversee a broad spectrum of offices including treasurer and comptroller, auxiliary services, planning, physical plant, human resources, infirmary and counseling, police, museum operations, and construction.
"Admiral Smith brings to VMI a long history of dedication to duty and responsibilities in senior management and leadership positions," said Gen. J.H. Binford Peay, VMI superintendent. "His experience will benefit all aspects of the Institute community and the VMI post."
Smith graduated from VMI with a bachelor of science degree in civil engineering and also holds a master of science degree.
Smith served early in his career with the "Diamond Cutters" of Sea Control Squadron (VS) 30 aboard USS Forestal and USS Saratoga. He became a Naval test pilot and served in the aircraft, tanker, carrier suitability, and weapons programs.
Later, Smith deployed in support of operations Desert Shield and Desert Storm and operations Southern Watch and Continue Hope. After qualifying in the Navy's Surface Nuclear Power Program, he served as executive officer of the USS George Washington and deployed to the Persian Gulf.
Smith also served as a capstone instructor with the U.S. Joint Forces Command and as commander of the helicopter carrier USS Inchon and the nuclear aircraft carrier USS Dwight D. Eisenhower. In September 2005, he was assigned as director of aviation/ship integration and assistant commander for acquisition at Naval Air Systems Command (Air-10). In January 2006, he became vice commander of Space and Naval Warfare Systems Command.
Smith's personal awards include the Distinguished Service Medal, the Legion of Merit (four awards), the Defense Meritorious Service Medal, the Meritorious Service Medal (two awards), the Strike Flight Air Medal, the Navy Commendation Medal (three awards, one with combat "V"), and the Navy Achievement Medal (two awards).
Brig. Gen. Green, who also holds a bachelor of science degree in civil engineering from VMI and a master of science degree in engineering from the University of Virginia, has served in his current position since 2000. The Institute will honor Brig. Gen. Green with a formal retirement parade scheduled for Oct. 14.
-VMI-