VMI Board of Visitors Sets Tuition and Fees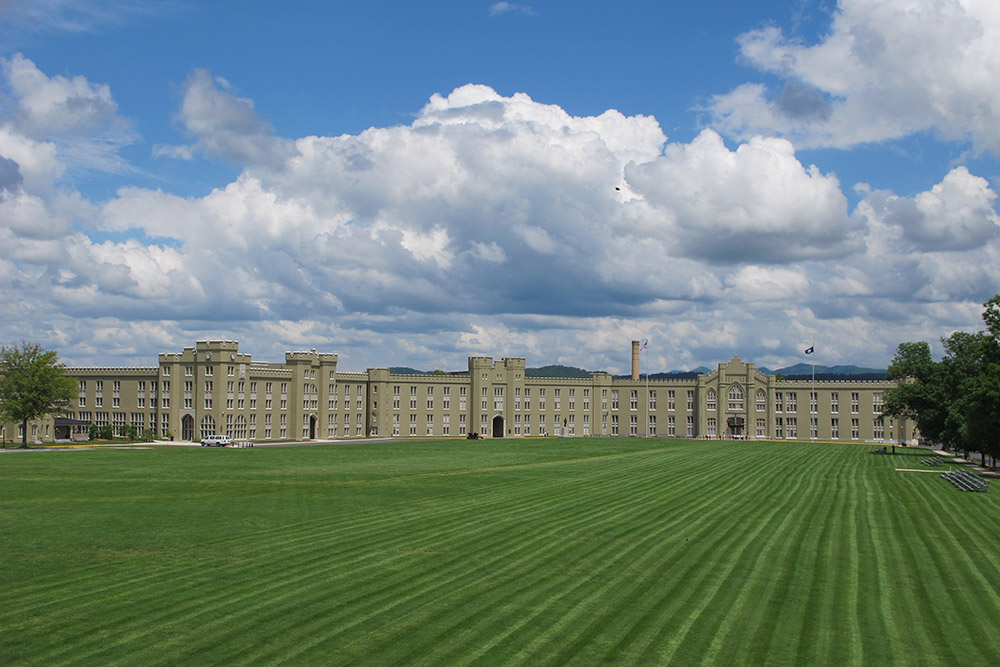 Tuition and fees to attend VMI were announced after the April Board of Visitors meeting. -- VMI File Photo by John Robertson IV.
LEXINGTON, Va., April 30, 2016 – The VMI Board of Visitors approved tuition and fee increases for the next academic year at its meeting on April 30. Tuition will increase by 4 percent for Virginia residents and by 5.2 percent for out-of-state residents.
With required fees, the total cost of attendance for Virginia residents was set at $26,460 and the cost for non-Virginians was set at $50,769. Required fees and charges are included in the total cost of attendance and increased by $631.
The increases are effective for the academic year beginning in August.
Cadets are required to live in the VMI Barracks throughout their cadetships, making room and board a required fee. In addition, the cost of attending VMI includes a mandatory fee to cover the costs of cadet uniforms and other unique military activities.
VMI, which has an enrollment of approximately 1,700 cadets, is the nation's oldest state-supported military college.
Among the factors behind the costs of attendance were a 4-percent salary increase for teaching faculty members and a 3-percent increase for other employees; an increase in the employer contribution rate for health insurance; unavoidable cost increases for utilities, insurance, facility preventive maintenance, and programs; increases in cadet financial assistance to address higher costs and greater demonstrated need of cadets; increases in operations and maintenance costs; increased debt service costs on bonds issued for improvements to facilities; and increases in the meal rates charged by VMI's outside food contractor.
-VMI-