Clark to Head Finance, Administration, and Support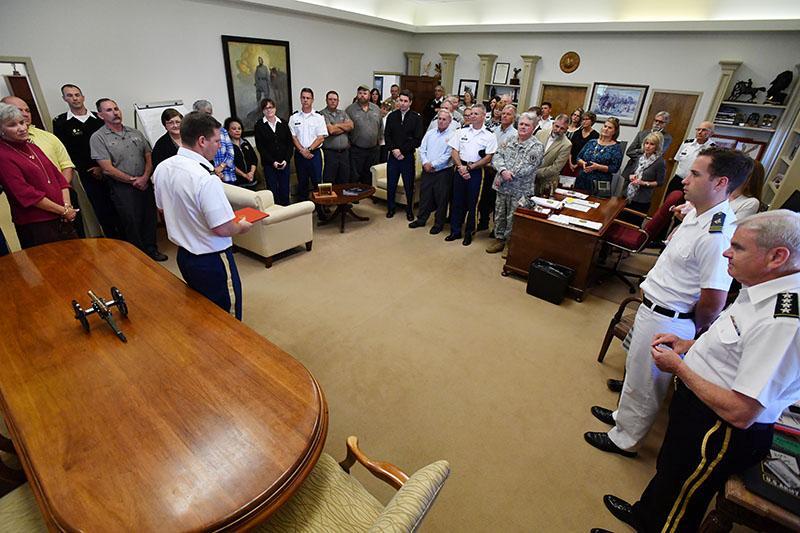 LEXINGTON, Va., Feb. 2, 2017 – Col. Dallas Clark '99 has been named director of finance, administration, and support for Virginia Military Institute. He will assume his duties in mid-February.
"Colonel Clark has a long association with VMI and he has a deep understanding of the offices and the people for whom he will be responsible," said Gen. J.H. Binford Peay '62, VMI superintendent. "His knowledge, his judgment, and his character will serve VMI well."
Clark was appointed associate deputy superintendent for finance, administration and support in March 2016 and worked in that position until late last year. He served as VMI's Institute planning officer from 2006 to 2016. Prior to that, he was a vice president in the VMI Alumni Association responsible for organizing national volunteer efforts for alumni chapters.
Clark graduated from VMI in 1999 with a bachelor's degree in economics and business and later earned a Master of Business Administration from Virginia Commonwealth University.
As director, Clark will oversee a broad spectrum of offices including the treasurer and comptroller, auxiliary services, planning, physical plant, human resources, infirmary and counseling, police, museum operations, and construction.
-VMI-