Nigerian Army Officer to Speak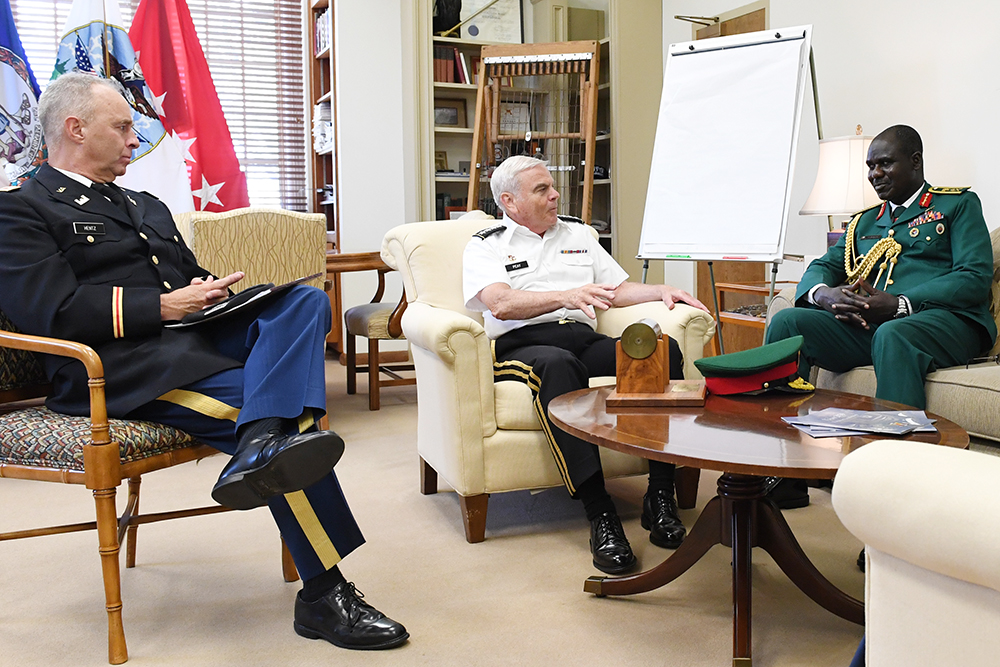 Lt. Gen. Ty Buratai talks with (from left) international studies head Col. Jim Hentz and superintendent Gen. J.H. Binford Peay III '62 this afternoon. – VMI Photo by H. Lockwood McLaughlin.
LEXINGTON, Va., Sept. 14, 2016 – The chief of army staff of the Nigerian army will speak today in Gillis Theater in Marshall Hall. The talk, which is free and open to the public, will begin at 7:45 p.m.
Lt. Gen. Ty Buratai has served as chief of staff since July 2015. He is a highly decorated senior officer who was commissioned in 1983 and has had multiple command, administrative, and instructional appointments over his 34-year career.
Buratai holds a certificate of education from the Nigerian Defense Academy, bachelor's and master's degrees in history, and a master of philosophy in security studies.
He is a member of the Historical Society of Nigeria.
-VMI-