VMI Ranks High in U.S. News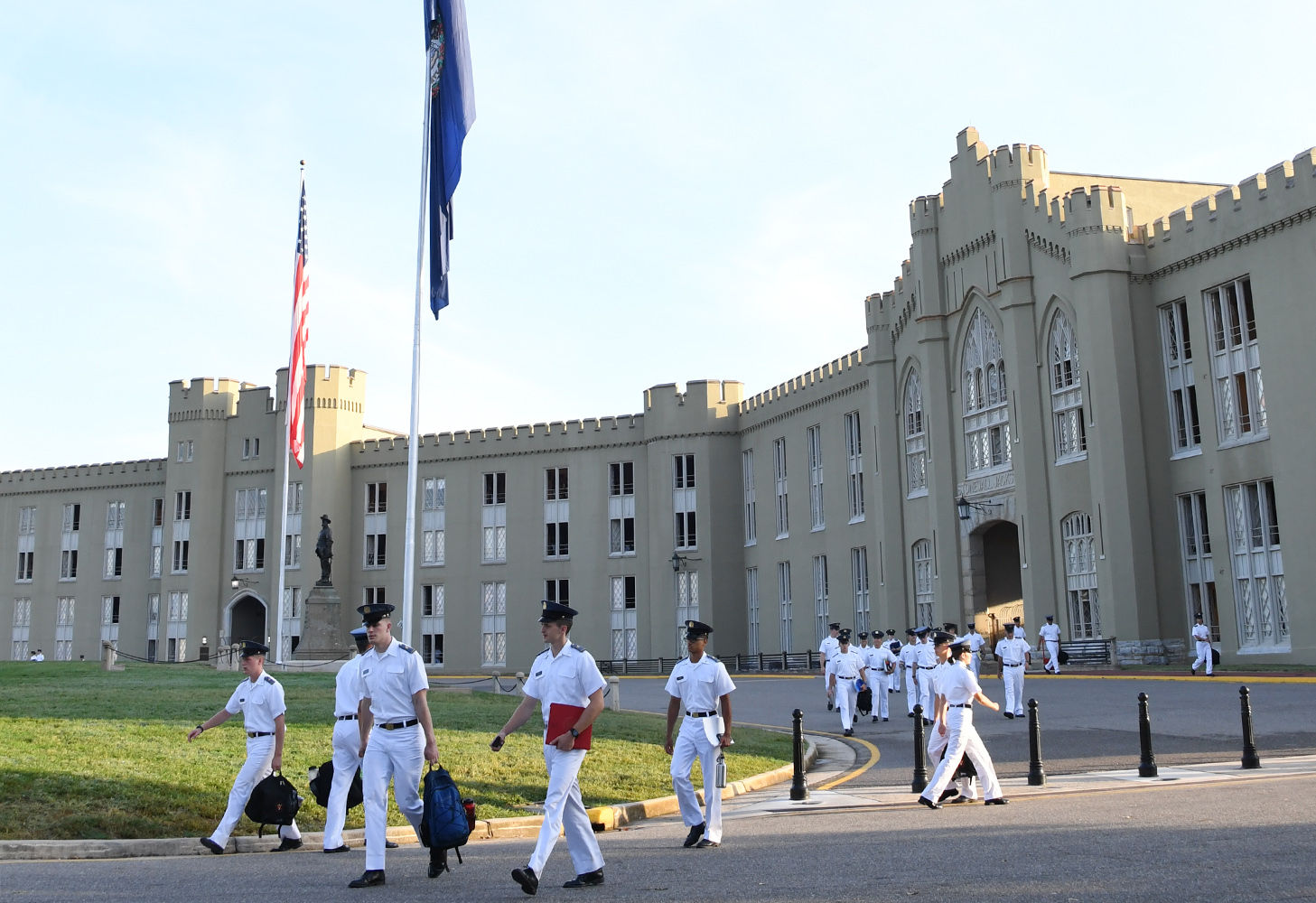 VMI is once again ranked highly by U.S. News & World Report. -- VMI Photo by H. Lockwood McLaughlin.
LEXINGTON, Va., Sept. 13, 2016 – Virginia Military Institute is ranked third in the "Great Schools, Great Prices" category for national liberal arts colleges by U.S. News & World Report magazine in college rankings released today. The top two schools in that category were Amherst College and Wellesley College.
According to U.S. News & World Report, 52 percent of the Corps of Cadets receives need-based financial aid. The average cost of a VMI education after receiving grants based on need is just over $12,000 per year. VMI's generous financial aid makes it possible to offer a 76 percent discount off the total tuition cost, the highest percentage discount offered among national liberal arts colleges in the ranking.
The Institute retained its fourth-place ranking on the list of public liberal arts colleges, behind the U.S. Naval Academy, the U.S. Military Academy, and the U.S. Air Force Academy.
In the overall rankings for national liberal arts colleges, VMI is ranked No. 72 out of 239 schools, up from No. 82 the previous year. Virginia schools ranked above VMI in this category were Washington and Lee University, No. 11, and the University of Richmond, No. 27.
The rankings are based on such factors as a college's reputation as rated by academic leaders nationally, the retention of students, class size, the quality of the faculty, the quality of students, financial resources, graduation rate performance, and the alumni giving rate.
In the engineering category for colleges whose highest degree is a bachelor's or master's, VMI was ranked 25th. The only other Virginia school included in the engineering rankings was James Madison University, 42nd. The rankings in the engineering category are based exclusively on the reputation of the program.
For the second year in a row, VMI is included on the unranked list "A+ Schools for B Students." This listing evaluates the quality of a school's academic program and the academic program of admitted students.
In July, Money magazine ranked VMI No. 4 among public schools in Virginia, and No. 5 among all schools in Virginia. Nationally, Money ranked VMI No. 42. Earlier this month, Washington Monthly ranked the Institute No. 51 among national liberal arts colleges, and first among all national liberal arts colleges for ROTC participation.
-VMI-