Post Facilities Master Plan Update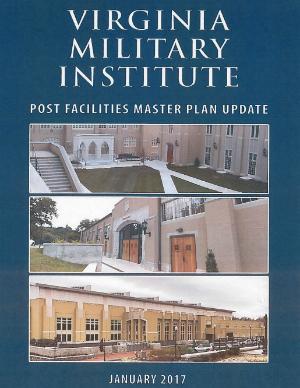 LEXINGTON, Va., Feb. 13, 2017 – With the Corps Physical Training Facility complete, it is time for VMI to look ahead to its next projects. And though there are no new buildings in the immediate future, a couple of current ones, Preston Library and Scott Shipp Hall, will see the upgrades they need.
The projects are outlined in the 2017 update of the Post Facilities Master Plan, approved on Jan. 28 by the Board of Visitors, which can be downloaded at www.vmi.edu/planning.
Though most of the changes this year focus on the completion of last year's projects, like the CPTF, there is one noticeable change in future plans. An aquatic training facility, an original part of the Vision 2039 plan, is finally in the early stages of planning.
"We're investigating three different locations," explained Institute planning officer Col. Dale Brown. "Once we focus on a location, then they'll do some concepts, then they'll put a price tag on it."
In the meantime, the state has approved funding for three major projects on post. One is an overhaul of post infrastructure, including utility systems, heating, roads, and sidewalks. The other two are renovations to Preston Library, and a renovation and expansion of Scott Shipp Hall.
The Preston Library renovations will revitalize the functions of the space for contemporary academics. An architect and a construction manager have been hired for the project. Cadets will have access to more electronic media and reading material. As Brown pointed out over the years, "the functions in the library have changed dramatically."
Though an architect and a construction manager have not been hired for the Scott Shipp renovation and addition yet, Brown is certain the project will address design flaws, and make room for the growing Corps of Cadets.
The time frame for these projects will depend on how quickly the state can fund them. Ideally Preston Library and Scott Shipp Hall will not be under construction at the same time.
"Our intention is to not necessarily have them both going on at the same time but that's something to be determined… I think it's going to be difficult for VMI to have two academic buildings down at the same time," said Brown.
- Kelly Nye
-VMI-