TAPS – Lt. Edward Matheny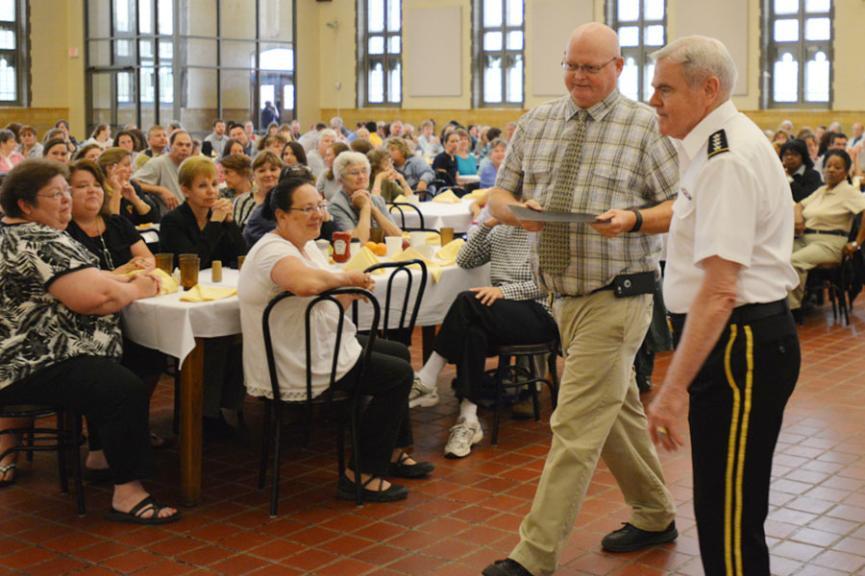 LEXINGTON, Va., March 6, 2017 – VMI Police Lieutenant Edward Matheny died Saturday, March 4, at the age of 56. He was employed by VMI for 37 years and was active in numerous community organizations.
Matheny began his service to the Institute in March 1980, first in the housekeeping department, and later with the VMI Police. He had been a member of the VMI Police since 1985.
He served as chaplain of the Rockbridge County Fire Association, was an active member of the Buena Vista Fire Department, and was a founding member of the Parry McCluer High School Blues Athletic Boosters.
The family will receive friends today from 5 to 7 p.m. at Bolling, Grose, and Lotts Funeral Home in Buena Vista. A funeral service will be conducted at Jackson Memorial Hall at 11 a.m. on Tuesday followed by burial in Rockbridge Memorial Gardens.
–VMI–