Cohen to Speak on Military Strategy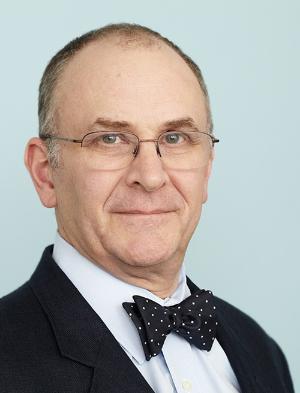 LEXINGTON, Va., March 9, 2017 – A Johns Hopkins University professor who has served as counselor of the U.S. Department of State will speak Thursday, March 9, at 7:45 p.m. in Marshall Hall's Gillis Theater.
Eliot Cohen will speak on his recently published book, The Big Stick: The Limits of Soft Power and the Necessity of Military Force.
Cohen is currently the Robert E. Osgood professor of strategic studies at Johns Hopkins University's School of Advanced International Studies. He directs the strategic studies program and the Philip Merrill Center for Strategic Studies.
From April 2007 through January 2009 he served as counselor of the Department of State, with special responsibility for advising the secretary on matters pertaining to Iraq, Afghanistan, Iran, Pakistan, and Russia, as well as general strategic issues.
Cohen is the author of numerous books and articles, including Conquered into Liberty: Two Centuries of Battles along the Great Warpath that made the American Way of War (2011), winner of the Society of Colonial Wars annual book award, and the Huntington prize-winning Supreme Command: Soldiers, Statesmen, and Leadership in Wartime (2002).
This event is sponsored by VMI's National Security Program and Department of International Studies and Political Science. It is free and open to the public.
-VMI-