Visitors to Access Post via Jordan's Point
LEXINGTON, Va., May 14, 2017 – Due to the high volume of traffic expected for the commencement ceremony May 16, all traffic must enter post through the Jordan's Point entrance by way of Saunders Drive.
Parade Ground parking is expected to be available beginning at 8 a.m. Please follow the instructions of physical plant staff directing traffic on and around the Parade Ground.
After the conclusion of the commencement ceremony, traffic will be routed around the Parade Ground to the front of barracks in order to facilitate removing cadet belongings from each building. Vehicles exiting post may use all available routes.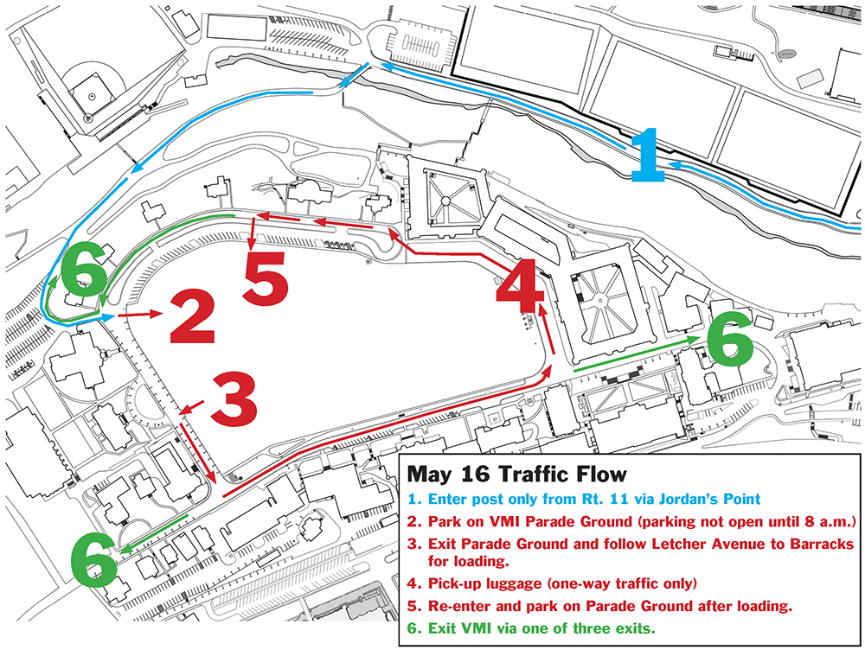 –VMI–