VMI Board of Visitors Sets Tuition and Fees, Budget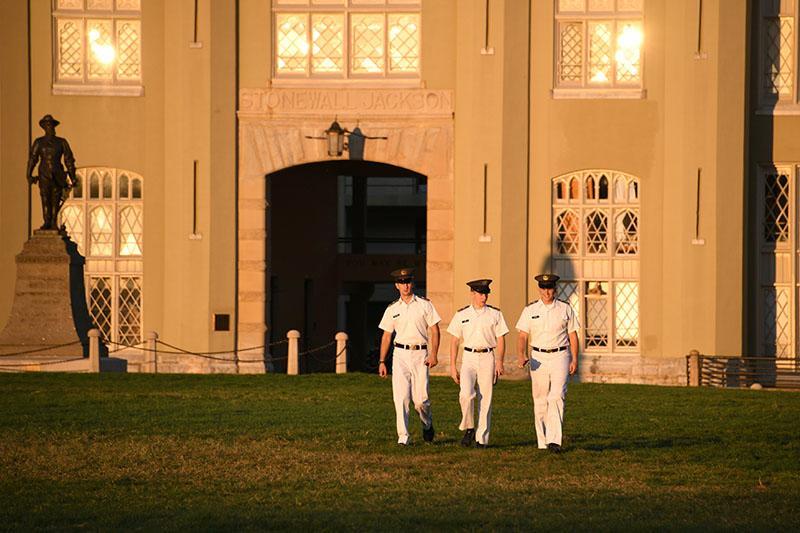 LEXINGTON, Va., May 6, 2017 – The VMI Board of Visitors approved tuition and fee increases for the next academic year at its meeting on May 6. Tuition and fees will increase by 3.7 percent for Virginia residents and by 4.7 percent for out-of-state residents.
With required fees, the total cost for Virginia residents was set at $27,450 and the cost for non-Virginians was set at $53,138. Required fees and charges are included in the total cost and increased by $567.
The increases are effective for the academic year beginning in August.
Cadets are required to live in the VMI barracks throughout their cadetships, making room and board a required fee. In addition, the cost of attending VMI includes a mandatory fee to cover the costs of cadet uniforms and other unique military activities.
VMI, which anticipates an enrollment of 1,756 cadets at the start of the coming academic year, is the nation's oldest state-supported military college.
The tuition and fee package supports a $105 million budget for the fiscal year that begins July 1, also approved by the board on Saturday. The budget, which is 3 percent larger than last year's budget, anticipates revenue from private funding remaining steady at 28 percent of the budget, revenue from the state dropping by a percentage point to 17 percent of the budget, and revenue generated by tuition and fees increasing a percentage point to 55 percent of the budget.
Among the factors behind the budget increase were a 3-percent salary increase for employees; an 8.7 percent state-mandated increase in the employer contribution rate for health insurance; unavoidable cost increases for utilities and insurance; increases in facility operations and maintenance costs; and increased debt service costs on bonds issued for improvements to facilities.
-VMI-