Corps and Institute Sergeant Major Announced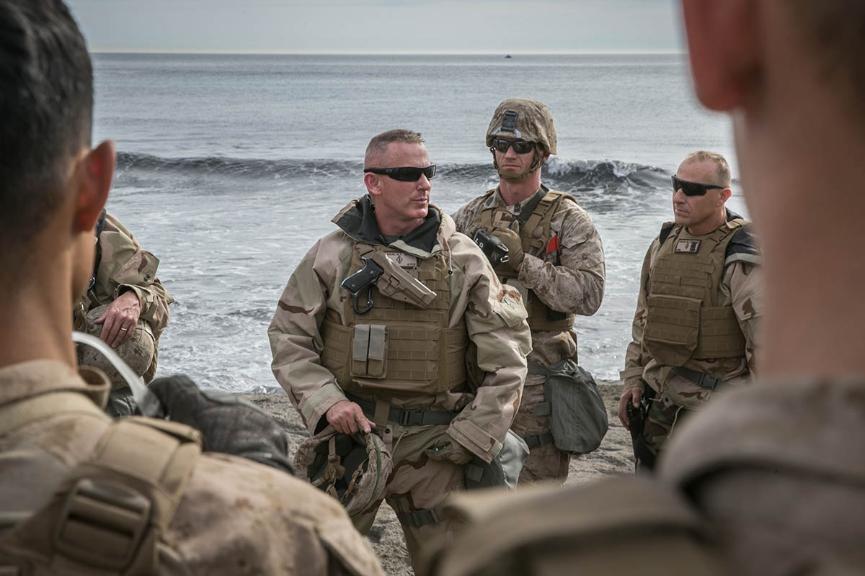 LEXINGTON, Va., Feb. 19, 2018—Marine Corps Sgt. Maj. William T. Sowers has been named Institute and Corps Sergeant Major at Virginia Military Institute. Sowers, a 30-year veteran of the Marine Corps, will assume his new position in the fall 2018 semester.
As Institute and Corps Sergeant Major, Sowers will assume much of the day-to-day oversight of the Corps of Cadets. He will be responsible for administering the New Cadet Military Training Program and overseeing cadet leaders, among many other duties.
Sowers, 47, comes to VMI after having served as 1st Marine Division Sergeant Major at Camp Pendleton, California, a position he has held since 2015. He has served five combat tours: one in Operation Desert Shield/Desert Storm, one in Operation Iraqi Freedom, and three in Operation Enduring Freedom.
His awards include the meritorious service medal, the bronze star medal with combat distinguishing device and one gold star, the Navy and Marine Corps commendation medal with combat distinguishing device and two gold stars, the Navy and Marine Corps achievement medal with three gold stars, and the combat action ribbon with two gold stars.
Sowers is a graduate of Patrick County High School. He and his wife, Yolanda, have three children: Chandler, 20, Cameron, 18, and Carson, 16.
Sowers will take the position formerly held by Sgt. Maj. John Neel, who retired Feb. 1 after serving as sergeant major to the Corps for almost 17 years.
-VMI-