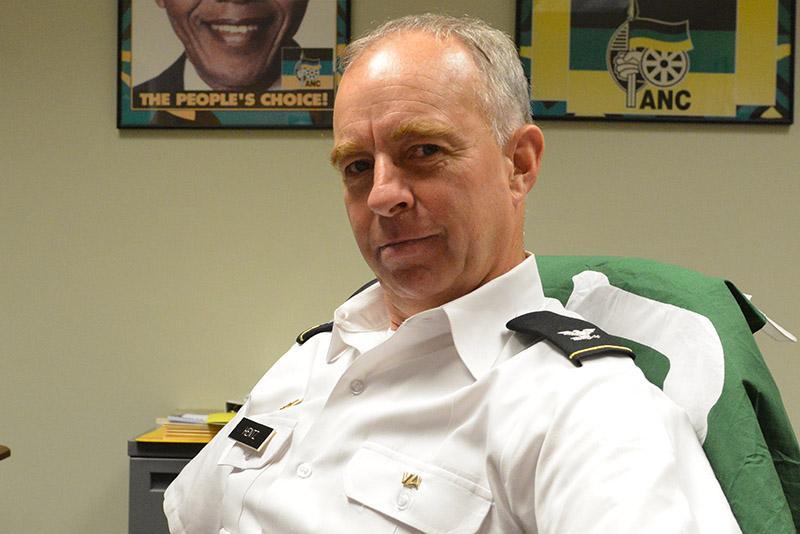 LEXINGTON, Va., Feb. 19, 2018—Col. James J. Hentz, head of the Virginia Military Institute Department of International Studies and Political Science, died Feb. 17 at the age of 62. A memorial service will be held at Jackson Memorial Hall Friday, Feb. 23, at 11 a.m. Visitation will be held at Harrison Funeral home Feb. 22 from 5 to 7 p.m.
A native of Philadelphia, Hentz earned his bachelor's degree from St. Joseph's College. He worked in American Samoa with the Marist Volunteer Teaching Program and later taught secondary school in Zambia before returning to the United States to earn a master's at Georgetown University and a Ph.D. at the University of Pennsylvania.
Hentz joined the VMI faculty in 1997 and became department head in 2006. Among his many honors were the VMI Distinguished Teaching Award in 2004, the Matthew Fontaine Maury Research Award in 2006, and the Virginia Outstanding Faculty Award in 2007. In 2010, he received the Adams-Collins Faculty Research Award presented by VMI's John A. Adams Center for Military History and Strategic Analysis. He also received the Virginia Social Science Association's Scholar Award for Scholarship in international studies and political science in 2014.
Hentz served as a visiting fellow at Stanford University's Hoover Institute in 2008 and at Wolfson College at Cambridge University in 2009.
Hentz became a scholar of sub-Saharan Africa, with an emphasis on security issues. He was the author of numerous scholarly articles and books and editor of the journal African Security. At the time of his death, Hentz was revising his manuscript, The Nature of War in Africa, for publication.
His expertise of African political affairs and international relations was strengthened by teaching stints at Rand Afrikaans University in Johannesburg, South Africa, and Saint Charles Lwanga Seminary in Zambia, as well as the Miklós Zrínyi National Defense University in Budapest, Hungary, where Hentz was a Fulbright Scholar in 2003.
Hentz is survived by his wife, Michele, and two daughters.
-VMI-