Governor Appoints Board of Visitors Members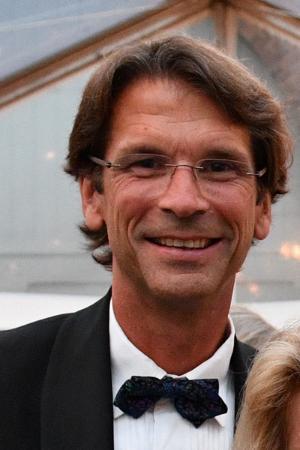 LEXINGTON, Va., June 13, 2018—Gov. Ralph Northam announced today the appointment of one new member to the Virginia Military Institute Board of Visitors and the reappointment of three current board members.
Beginning a four-year term July 1 will be Thomas E. Gottwald '83, chairman of the board of the Richmond-based New Market Corp. Reappointed to additional four-year terms are Conrad Hall '65, Richard K. Hines V '66, and Joe R. Reeder.
Mr. Gottwald is of chairman of the board, president, and chief operating officer of the New Market Corp., which is the parent company of Afton Chemical Co. and Ethyl Corp. He graduated from VMI in 1983 with a Bachelor of Science degree in chemistry and shortly after earned a Master of Business Administration from the Harvard Business School. As a cadet, he was president of his class and played football for four years and was academic all-American. He served from 1998 to 2004 as a member of the board of governors of the VMI Keydet Club, and currently serves on the VMI Jackson-Hope Board of Overseers. He is involved in numerous civic activities in the Richmond area, including the Virginia Home for Boys, the Valentine Museum, and the Children's Museum of Virginia.
Mr. Hall, former president and CEO of Dominion Enterprises and a 1965 graduate of VMI, holds a Master of Business Administration degree from the University of the Virginia Darden School of Business. His career in marketing and communications began at Landmark Communications Inc., where he continues to serve on the board of directors. He also served as artillery officer in the U.S. Army and is a past president of the VMI Foundation.
Mr. Hines, a partner in the Atlanta-based law firm Nelson Mullins Riley & Scarborough LLP, has served as president of the National Association of Railroad Trial Counsel. A 1966 graduate of VMI, he served two years in the U.S. Army as an armor officer, before entering and graduating from Vanderbilt Law School. He previously served as a member of the VMI Foundation Board of Trustees.
Mr. Reeder, a shareholder at Greenberg Traurig and former under-secretary of the Army, has served as chairman of the Panama Canal Commission's board of directors, and as a member of the U.S. Department of Defense Base Realignment Closure Council. He holds a bachelor degree from the United States Military Academy, a master's degree from Georgetown University Law Center, and a juris doctor degree from the University of Texas School of Law.
Leaving after the maximum of two four-year terms is Mr. Bruce G. Gottwald Jr. '81, managing director of Jonah LLC, a private investment management company in Richmond.
-VMI-