VMI Climbs in U.S. News Rankings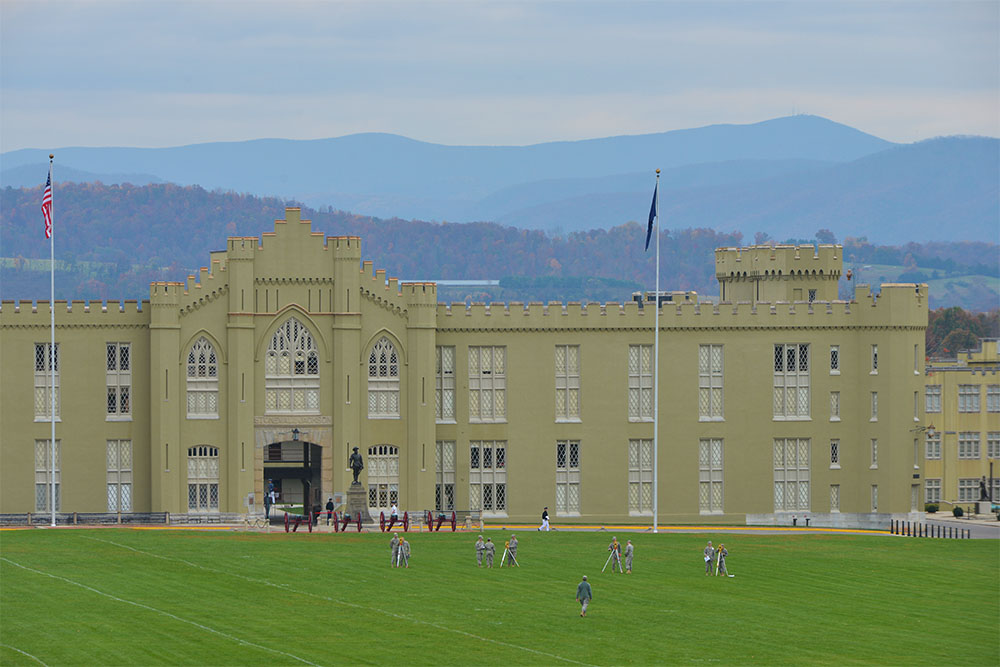 LEXINGTON, Va., Sept. 12, 2017—Virginia Military Institute climbed seven places among national liberal arts colleges in the U.S. News & World Report college rankings released today. This year, VMI claimed the 65th spot, up from 72nd in 2016.
Among schools in Virginia, only Washington and Lee University and the University of Richmond were ranked higher. Those institutions claimed the 10th and 23rd spots, respectively.
The Institute retained its national fourth place ranking among public universities, coming in only behind the United States Military Academy, the United States Naval Academy, and the United States Air Force Academy.
The rankings are based on such factors as a college's reputation as rated by academic leaders nationally, the retention of students, class size, the quality of the faculty, the quality of students, financial resources, graduation rate performance, and the alumni giving rate.
In the engineering category for colleges whose highest degree is a bachelor's or master's, VMI was ranked 26th. The only other Virginia school included in the engineering rankings was James Madison University, 38th. The rankings in the engineering category are based exclusively on the reputation of the program.
For the second year in a row, VMI is included on the unranked list "A+ Schools for B Students." This listing evaluates the quality of a school's academic program and the academic program of admitted students.
VMI was also listed in 47th place in the category, "High School Counselor's Top Picks." This is a new category for U.S. News, one which strives to give voice to the experience of high school guidance counselors, whose work gives them a unique insight into the reputations of colleges and universities.
Earlier this year, VMI ranked 24th among public colleges across the country, and 41st out of 711 public and private colleges nationwide, in Money magazine's annual college rankings. In addition, Forbes ranked VMI 11th on its list of "Top 25 Public Colleges With the Highest Earning Graduates."
-VMI-