Robinson Named Director of IT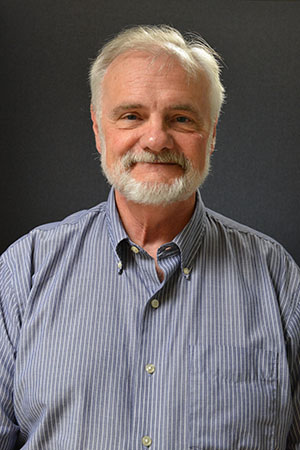 LEXINGTON, Va., June 10, 2019—Wesley Robinson, a long-time employee in VMI's Information Technology department, has been named director of Information Technology. Robinson, who has worked for the Institute for 38 years, will assume his new duties July 1.
Robinson began work at VMI in 1981 as a support technician in the physics laboratory. A few years later, he took a similar support position in the electrical and computer engineering department. He joined Information Technology as a desktop support manager in 2000, and in 2008, he became the network administrator.
As director of Information Technology, Robinson will head a staff of 21 individuals charged with not only keeping all of the Institute's computers, telephones, and printers running smoothly, but also overseeing the technology elements of VMI's emergency management system and the hardware portion of the building access control system, along with all technology used in classrooms.
In his new role, Robinson will assume the duties formerly carried out by Col. Thomas Hopkins, who will retire June 30 after 17 years as head of Information Technology. Robinson will hold the military rank of colonel in the Virginia Militia.
"Colonel Hopkins has provided leadership to ensure academic programs, especially cadets, have access to the latest technology tools they need," said Gen. J.H. Binford Peay III '62, superintendent. "I have absolute confidence in Colonel Robinson, in his steady leadership, and in his firm grasp of the complex and vital role he is assuming. He not only understands that role, he also has a deep understanding of VMI."
Robinson said one of his main goals as director of Information Technology will be to continue an emphasis on security, as without that, it's impossible for the Institute to reach its goals.
Robinson holds an associate's degree in electronics technology from Blue Ridge Community College and a bachelor's degree in electrical engineering technology from Old Dominion University. He and his wife, Karen, an administrative assistant in the VMI football office, are the parents of two grown children, Ethan and Tess.
Hopkins' retirement follows a career in technology that included service to East Tennessee State University, Virginia State University, and St. Thomas University, among other institutions.
-VMI-