VMI Among Top Liberal Arts Colleges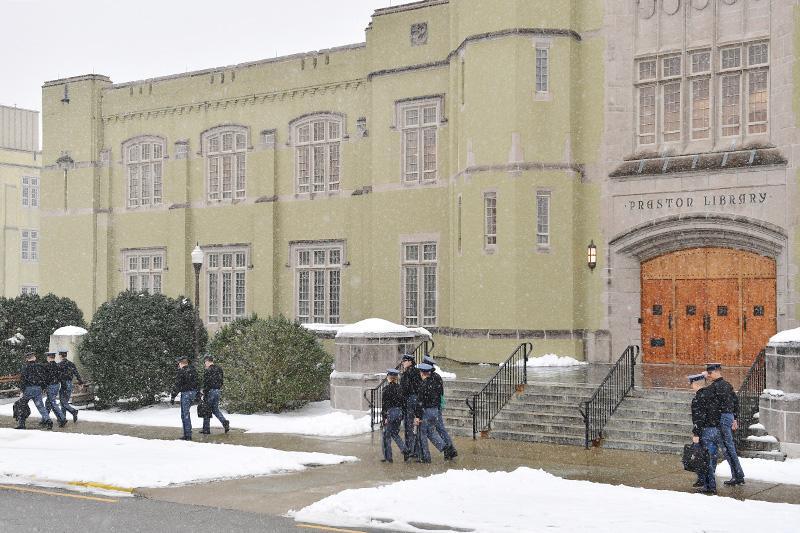 LEXINGTON, Va., Jan. 25, 2019—Money released an article listing the top 10 liberal arts colleges in the nation this week, ranking Virginia Military Institute ninth. VMI was the only publicly funded school in the nation to be included on the list and one of only two schools in the commonwealth to make the cut. The top spot was claimed by the Institute's neighbor—Washington and Lee University.
The article based its list on Money's annually released rankings of best colleges, which orders institutions of higher learning in terms educational quality, affordability, and post-graduation outcomes. Released in August, those rankings put VMI 63rd out of the 727 institutions evaluated.
VMI's expansive core curriculum was noted in the article—a defining characteristic of any liberal arts institution.
"Its curriculum is designed to give its 1,700 cadets broad exposure to the liberal arts," stated the author. "Cadets take courses in subjects like modern languages, international studies and computer science alongside ROTC."
Also cited in the article was VMI's small class size, "there's a tight-knit community on campus—some classes only have 11 people in them...."
VMI is consistently ranked among the top liberal arts colleges nationwide by authoritative publications such as U.S. News and World Report, which has ranked VMI fourth among public national liberal arts colleges, behind only the U.S. Military Academy, the U.S. Naval Academy, and the U.S. Air Force Academy for the past four years. Overall, U.S. News ranked VMI 81st out of 239 national liberal colleges from across the country this year.
-Maj. John Robertson IV
-VMI-