Board President to Address VMI's December Graduates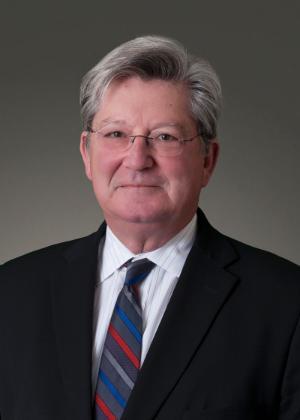 LEXINGTON, Va., Aug. 14, 2019—John William "Bill" Boland '73, president of the Virginia Military Institute Board of Visitors, will speak at the Institute's December graduation ceremony, to be held Wednesday, Dec. 18, at 11 a.m. in Jackson Memorial Hall on the VMI post.
Boland graduated from VMI with a bachelor of arts degree in history. While at VMI, he earned monograms in football. He was appointed to the Board of Visitors in 2013 and assumed presidency of the board in 2017.
Boland received his juris doctor degree in 1984 from the University of Richmond, where he served on the Law Review. He began private law practice in 1984 with McGuireWoods LLP. He became a partner in 1992 and was chairman of McGuireWoods' business and securities litigation department. He has served on the firm's strategic planning and advisory committees, as well as serving as pro bono partner.
Mr. Boland served on the Central Virginia Legal Aid Society's Board of Directors for approximately 20 years, serving as president in 2002-2003. He co-founded Rebuilding Richmond Together (improving owner-occupied housing for the elderly) and served on its board and as president for many years. He chaired the board of editors of the Journal of Civil Litigation and the commercial litigation section of the Virginia Association of Defense Attorneys.
Chambers USA and Woodward/White Inc. have recognized him as a leading lawyer in business and commercial litigation.
-VMI-