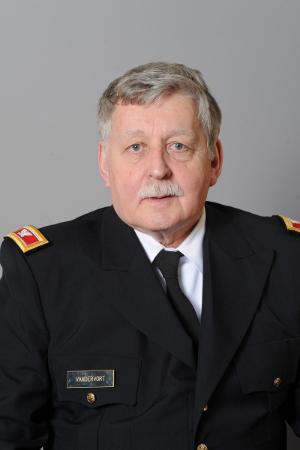 This story has been updated with corrected information and a link to his obituary.
LEXINGTON, Va., March 6, 2020—The Superintendent regrets to inform the VMI community of the death of Col. Bruce C. Vandervort, professor emeritus of history, Thursday, March 4, at his home in Lexington. He was 79 years old.
Vandervort was a member of the faculty at VMI from 1989 to 2016. He taught a wide range of classes, from Modern African History to the French Revolution and the Age of Napoleon, as well as a very popular seminar on Renaissance and Reformation history. In addition to being a very popular teacher, Vandervort was an accomplished scholar and the author of four books. From 1999 until his death, he served as the editor of the Journal of Military History, a leading journal in the field.
In the past week, Vandervort had received word that the Society for Military History, which publishes the Journal of Military History, was renaming its annual award for best-published articles to be the Vandervort Prize.
"Bruce Vandervort was a devoted teacher, an outstanding scholar and an excellent colleague throughout his career at the Institute," said Col. Mark Wilkinson, chair of the history department. "He maintained his passion for promoting the highest quality of historical scholarship by continuing to serve as editor of the Journal of Military History for the remainder of his time with us."
During his time at VMI, Vandervort received the Matthew Fontaine Maury Research Award. Upon his retirement, he was presented with the Meritorious Service Medal by Gen. J.H. Binford Peay III '62, superintendent, in recognition of his outstanding contributions to teaching and scholarship.
His obituary can be found here.
-VMI-