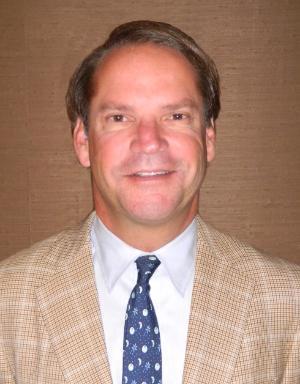 LEXINGTON, Va., Oct. 23, 2019 -- Bruce C. Gottwald Jr. '81, who was active in the VMI community in key leadership positions for decades, died in a traffic accident in Kansas on October 20, 2019.
Gen. J.H. Binford Peay III '62, superintendent, noted Mr. Gottwald's long and significant association with VMI.
"Bruce lent his wisdom and discernment to important decisions over a long period of service to VMI, and I truly valued his counsel and friendship." Peay said. "His death is a great loss for the Institute, and I know it is devastating for his family."
Mr. Gottwald was 61 when he died. He was former chairman and chief executive officer of First Colony Corp., the holding company for Lynchburg-based First Colony Life Insurance, and held leadership positions in a variety of business activities. He served on the VMI Board of Visitors from 2010 to 2018. He was the eldest son of Bruce C. Gottwald Sr. '54, who served as President of the Board of Visitors, and brother to Teddy Gottwald '83, who is currently a member of the VMI Board of Visitors. He also served on the VMI Foundation Board of Trustees and as President of the VMI Keydet Club Board of Governors.
"Bruce was totally committed to VMI and stayed involved in Institute affairs his entire adult life," said Bill Boland '73, current President of the Board of Visitors. "We are indebted to Bruce and to his family for the generous manner in which they have provided leadership and support to the Institute. We of the VMI community extend our sincere condolences to the entire Gottwald family."
Mr. Gottwald graduated from VMI in 1981 with a bachelor of arts degree in history, going on to earn a master of business administration degree from the College of William and Mary.
A memorial service is scheduled for 10 a.m. Friday, Oct. 25, at First Presbyterian Church in Richmond, followed by a committal service at Hollywood Cemetery. See the full obituary here.
-VMI-