VMI Again Highly Ranked by U.S. News, Wall Street Journal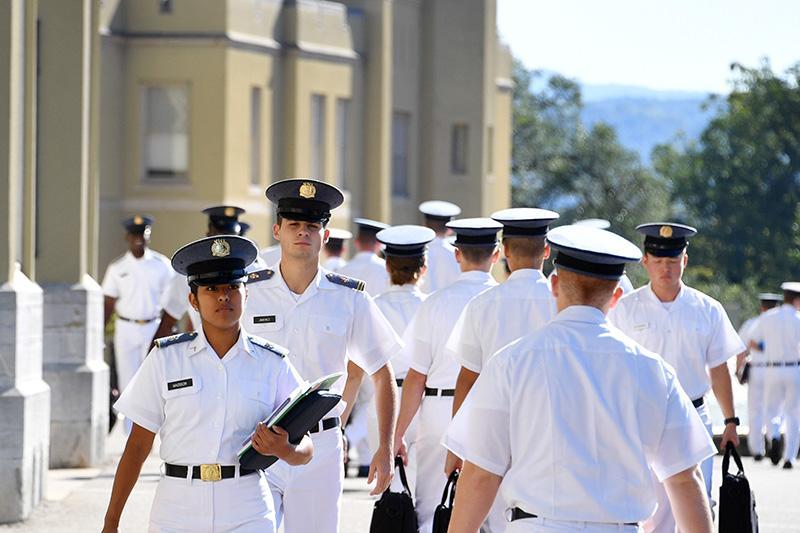 LEXINGTON, Va., Sept. 9, 2019—For the fifth consecutive year, Virginia Military Institute held onto its high marks from U.S. News & World Report, maintaining its status among the top four public liberal arts colleges nationwide, in college rankings released today.
U.S. News ranked the Institute fourth behind the United States Military Academy, the United States Naval Academy, and the United States Air Force Academy in the category of public liberal arts colleges.
VMI is ranked No. 72 among national liberal arts colleges, up from No. 81 last year, in a category that includes 215 public and private schools. The only Virginia schools ranked higher in the national liberal arts category are Washington & Lee University, 10th, and the University of Richmond, 23rd.
U.S. News also includes rankings for schools offering accredited programs in fields of study such as engineering and business. For the third year in a row, VMI's engineering program held onto its previous ranking of 26th in the category for schools granting only a bachelor's or master's degree, a group that includes approximately 200 colleges and universities. In this category, VMI tied for highest-ranking school in Virginia, as James Madison University's engineering program was also ranked 26th. The rankings in the engineering category are based exclusively on the reputation of the program.
In the category of undergraduate business programs, VMI was ranked 224th out of more than 500 colleges and universities nationwide, up from No. 235 last year. As with engineering, the rankings are based exclusively on reputation, as measured by a survey of deans and senior faculty members at peer institutions.
For the fourth year in a row, VMI was also included in the unranked list, "A+ Schools for B Students."
The U.S. News rankings are based on such factors as a college's reputation as rated by academic leaders nationally; the retention of students; class size; quality of the faculty; quality of students; financial resources; graduation rate performance; and alumni giving rate.
In addition, the Wall Street Journal/Times Higher Education College Ranking placed VMI 176th out of 801 colleges nationwide, and 41st out of 209 in the South. Nationwide, the Institute was ranked 133rd for outcomes, which are measured by graduation rate, reputation, graduate salary, and debt after graduation.
-VMI-