VMI Endorses Growth4VA Campaign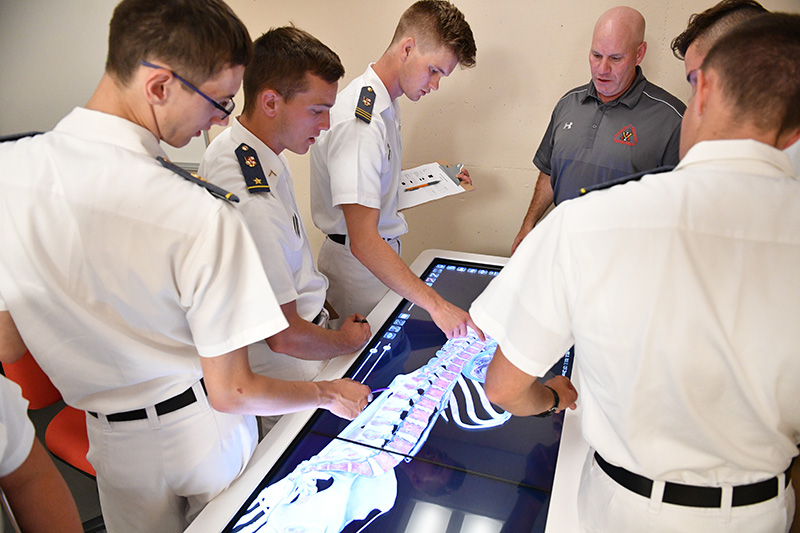 LEXINGTON, Va., Oct. 8, 2019—VMI's superintendent, Gen. J.H. Binford Peay III, announced his support for a business-inspired higher education campaign, Growth4VA. The campaign will focus on promoting reform and reinvestment in Virginia's top-ranked colleges and universities.
The campaign, backed by a partnership of higher education and business leaders, aims to help grow the Virginia economy, expand access to education and job opportunities for all Virginians, and regain Virginia's No. 1 ranking for business.
Virginia's colleges, universities, and community colleges have joined with partners in the business community. The campaign plans to offer practical policies and creative ideas is focused on two strategies:
-- To better align higher education instructional programs and student experiences with expected job opportunities and workforce needs, so talent is developed and stays in Virginia, allowing Virginia businesses to grow.
-- To move Virginia away from its current position of providing low state support to higher education, resulting in greater dependence on tuition. The strategy is to enhance affordable access for low- and middle-income Virginia students, which, in turn, will increase access to marketable degrees, credentials, and good Virginia-based jobs
"VMI's goal is to produce citizen-soldiers who are leaders in the military and in civilian life," Gen. Peay said. "Many of our graduates take up junior leadership positions in the military for a relatively short time before they return to civilian life. The leadership traits learned at VMI and solidified in the military stand them in good stead when they transition to careers with Virginia's businesses."
This fall's campaign builds on a similar campaign begun two years ago. That campaign played a part in the state's plan to freeze tuition through incentive funding to institutions; increased funding for financial aid and tuition assistance grants; created a permanent fund to provide internship grants; provided grants for industry-recognized credentials through community colleges; and promoted institutional performance partnership agreements.
Growth4VA is a campaign of the Virginia Business Higher Education Council and has been endorsed by all 15 of Virginia's public higher education institutions and the Virginia Community College System. To learn more about the Growth4VA campaign, including the current economic impact of Virginia's higher education system and the Growth4VA coalition's plans for expanding economic growth and opportunity in Virginia, visit the campaign website at www.Growth4VA.com.
-VMI-