TAPS—Dr. Arnold "Arnie" Joyce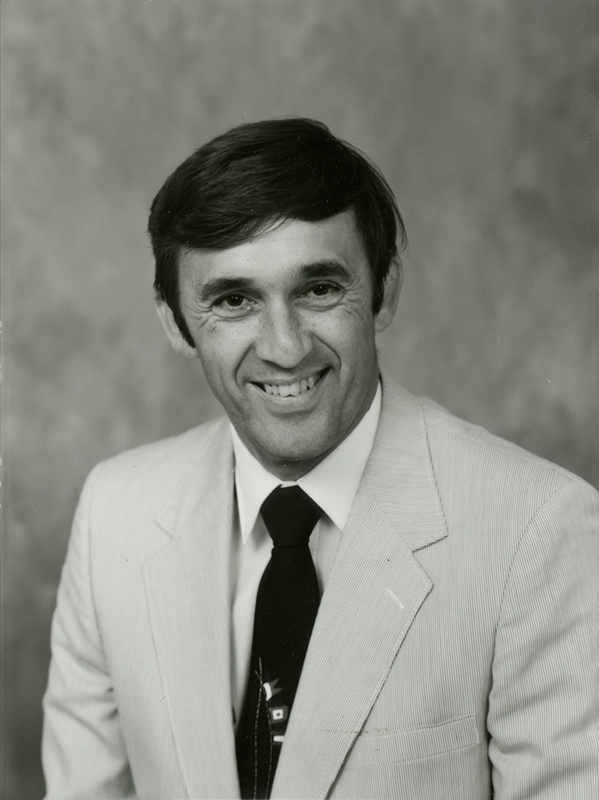 LEXINGTON, Va., January 12, 2021—The superintendent regrets to inform the VMI community of the death of Dr. Arnold "Arnie" Joyce. He passed away in Lexington on 23 December 2020 at the age of 82.

Dr. Joyce joined the VMI Physical Education faculty in 1966. In addition to teaching academic courses in the PE department and developing some of the core courses that remain part of the curriculum today, he also coached the VMI swimming team for 17 years and was the diving coach. He served as director of intramurals, Scuba Club advisor, rat academic advisor, and Institute aquatics director. He was also part of the team that developed a successful plan to assimilate women into the Corps of Cadets.

Dr. Joyce was active in the community, offering water safety and advanced lifesaving instruction for Lexington, VMI, Southern Seminary, and Covington students, and assisting with the Boy Scouts' swimming program. In recognition of his generosity, he received the VMI Distinguished Service Award in 1996.

Dr. Joyce received his bachelor's and master's degrees from Springfield College in Massachusetts and his doctoral degree from Virginia Tech.

"Arnie was a very good man, and I will always be grateful for the mentorship he provided to me – especially during my early years as an instructor," said Col. Jimmy Coale, current head of the PE department. "He was a mentor to many cadets during his time at VMI, and I always admired his ability to communicate and relate to them. He was well respected by all and will be dearly missed."

His full obituary can be found here.
-VMI-