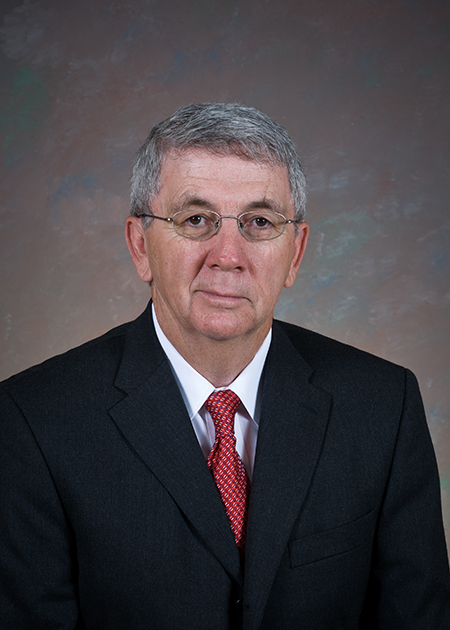 LEXINGTON, Va., August 19, 2021—The superintendent regrets to inform the VMI community of the death of Donny White '65 on Tuesday, Aug. 17, at the age of 78 after an extended illness. White served 35 years at VMI, including his final role of director of athletics.

In his 15 years as athletic director, White supervised ambitious capital improvements to athletic facilities, the development of women's athletic programs, and the move of all sports conference affiliations. He retired in November 2013.

During White's tenure, VMI was presented the Big South Sportsmanship Award an unprecedented six consecutive years. He guided VMI in the selection and building of seven women's sports with only initially 160 women in the Corps.

Prior to taking the VMI athletic director post in May 1998, White compiled a distinguished VMI coaching career in two sports spanning 15 years. He joined the football staff in 1971 and helped lead the Keydets to two Southern Conference Championships and a State Championship. In the fall of 1981, White became VMI head baseball coach and in his first year was named Southern Conference Co-Coach of the Year. Over six years, White guided the program to conference and state competitiveness, including the SoCon championship game in 1987.

"Coach White brought a passion for many sports, a level of leadership and good sportsmanship, and drive to compete that hundreds of athletes, like myself as a cadet, will never forget," said Maj. Gen. Cedric T. Wins '85, superintendent. "His lessons in the classroom and on the playing field will be passed on for generations."

White was a distinguished military graduate and was awarded the VMI Intercollegiate Athletic Award his senior year. White co-captained the 1964 VMI football team and was selected All-Southern Conference in baseball for three consecutive years as a shortstop. He was inducted into the VMI Sports Hall of Fame in 1975. After graduation from VMI, White was commissioned as a field artillery officer in the U.S. Army and served a tour of duty in Vietnam. His decorations include the Bronze Star, Purple Heart, and Air Medal with four oak leaf clusters.

"For Donny White, VMI was not just his alma mater, it was his life," said Wade Branner '83, associate athletic director. "His journey from cadetship to coaching to athletic director touched many people along the way and his passion and unbridled enthusiasm for Keydet athletics was exceptional. He played a key role in many of VMI's most celebrated athletic moments and his legacy embodied the true 'Spirit of VMI.'"

The funeral service for Donny White will be held Wednesday, Aug. 25, at 2 p.m. at St. Stephen's Episcopal Church, 6000 Grove Ave. in Richmond. Masks are required. Memorial donations can be made to St. Stephen's Episcopal Church or the VMI Keydet Club.

His full obituary can be found here.
-VMI-