VMI Highly Ranked by Major Publications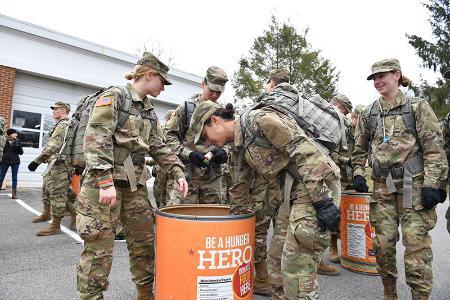 LEXINGTON, Va., Sept. 14, 2020—For the sixth year in a row, VMI places favorably in the fall college rankings, maintaining its status among the top liberal arts colleges nationwide. Three publications—U.S. News & World Report, Money magazine, and Washington Monthly— released their college rankings in August and September.
According to U.S. News & World Report, VMI rose to No. 69 among national liberal arts colleges, up from No. 72 last year. Among public liberal arts colleges, the Institute ranked fourth only behind the United States Military Academy, the United States Naval Academy, and the United States Air Force Academy.
VMI's engineering program was ranked 29th out of 220 schools nationwide that have an accredited engineering program but do not grant a doctoral degree.
For the first time this year, U.S. News included rankings of undergraduate computer science programs. VMI's computer science program came in at 210 out of nearly 500 accredited computer science programs nationally.
VMI also placed highly in Washington Monthly's recently released college rankings, taking the No. 1 spot for promotion of public service. The Institute ranked 35th out of 218 liberal arts colleges nationwide, the top-ranked public liberal arts college in Virginia.
Money magazine ranked VMI 26th among colleges and universities nationwide, a jump of more than 20 placings from 2019's rankings.
Money ranked the Institute 16th among public universities nationwide and third among schools in Virginia.
-VMI-