Christmas at the Jackson House Museum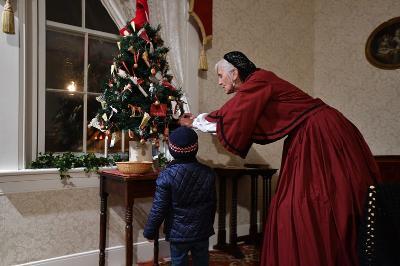 LEXINGTON, Va., Dec. 1, 2022—The Jackson House Museum will share Christmas traditions during "Christmas at the Jacksons" on Saturday, Dec. 10 beginning at 5:00 p.m. Tours will start every 10 minutes, with the last tour at 6:40 p.m. Visitors will interact with first-person interpreters and can participate in an 1859 Christmas by enjoying caroling in the parlor, churning butter in the kitchen, and more.
According to Maj. Grace Moyer, site director, Thomas and Anna Jackson left scarce amount of documentation regarding their Christmas celebrations. "We know they gave gifts of money to the enslaved individuals in their household, but any observance of the holiday would have been minimal with a stronger focus on the religious aspects of the holiday as a celebration of the birth of Christ. While Christmas was simpler, many of the customs we currently enjoy started making their way into the quiet town by the mid-19th century," said Moyer.
The Jackson House Museum is located at 8 E. Washington St. in Lexington. Admission for the event is free with a donation of canned food for humans and/or pets, or monetary donations to benefit the Rockbridge Area Relief Association food pantry. Help give back to the local community and come out for an evening of candlelit magic. For more information on "Christmas at the Jacksons" and the Jackson House Museum, call 540-464-7704 or visit the museum website.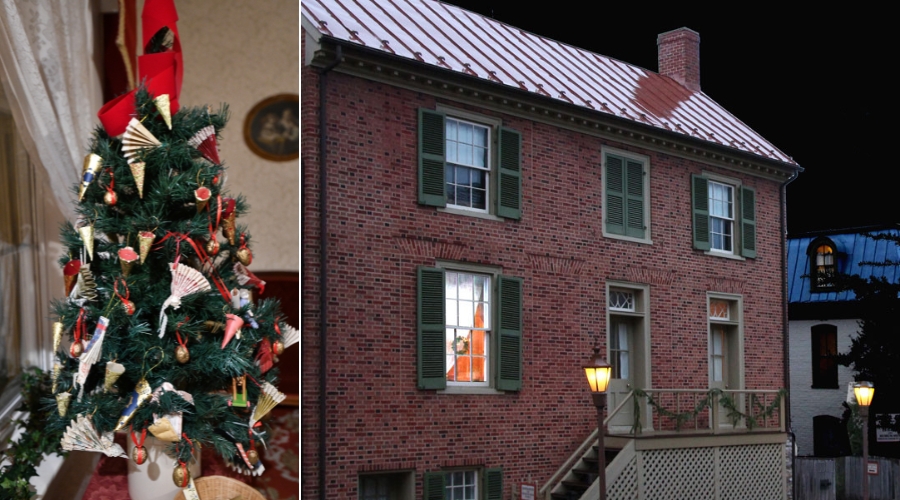 -VMI-