TAPS – Col. Patrick "Pat" Mayerchak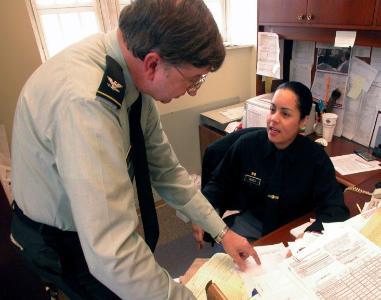 LEXINGTON, Va, Jan. 12, 2023—The Superintendent regrets to inform the VMI community of the death of Col. Patrick "Pat" Mayerchak, professor emeritus, who passed away on Dec. 28, 2022, at the age of 79.
Mayerchak came to VMI in 1974 to teach political science, and then went on to be the founder of the Department of International Studies, with the first graduates completing the program 1996. He was the chief engineer of the IS initial curriculum and oversaw the first faculty hires, its tremendous growth, and its establishment as one of the most high-profile, interesting, and rigorous courses of study at the Institute.
Mayerchak was an expert on the politics of Southeast Asia, teaching courses on Asia for more than three decades. He established the International Studies Advisory Board, a group of respected experts in the Washington, D.C. area who continue to assist in placing IS graduates in the security and defense industries. Mayerchak was an energetic promoter of study abroad programs and extensively active in public service, enhancing the reputation of the IS program and the Institute. He was also known for being quite a musician in the community.
Col. Dennis Foster, current head of the Department of International Studies, says, "His thoughtful advice regarding the future direction of the program, from after his retirement in 2006 up until just before his passing, was extremely valuable. He was a valued mentor to scores of VMI graduates–many of whom still consider him the best professor they ever had. His legacy will forever be with the IS Department, and he will be missed tremendously."
A memorial service is to be planned in the spring. His full obituary, including information about memorial gifts, can be found here.
- VMI -