Air Force ROTC
The Air Force Reserve Officer Training Corps (ROTC) program is an educational program designed to give men and women the opportunity to become officers in the U.S. Air Force and U.S. Space Force while earning an undergraduate degree.
There are many career fields open to officers in the Air and Space Forces. If you have the dedication and desire to serve your nation as an officer, Air Force ROTC is waiting for you.
Air Force ROTC at VMI
The VMI Air Force ROTC program prepares cadets for service in air, space, and cyberspace within the Department of the Air Force, which hosts both the U.S. Air Force and the new U.S. Space Force service branches. Cadets who complete the Air Force ROTC program may commission as second lieutenants in the U.S. Air Force or, if selected, in the U.S. Space Force at an equivalent rank yet to be determined.
Current as of 26 Aug 2020
---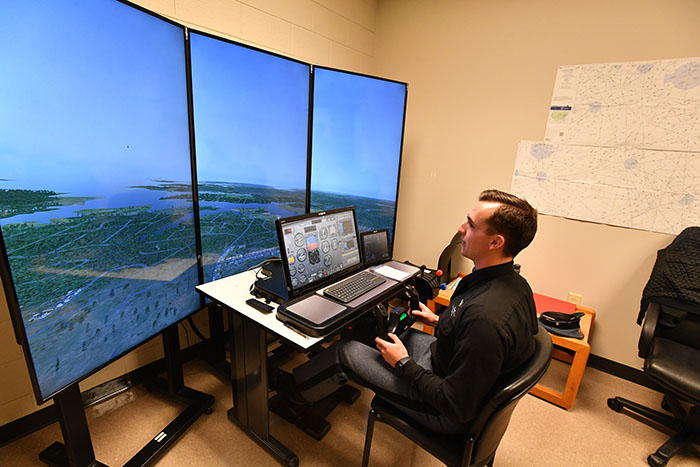 Flight Simulator Offers 'Chance to Inspire'
At VMI, current AFROTC cadets and interested cadets test their skills in a safe environment with a new flight simulator.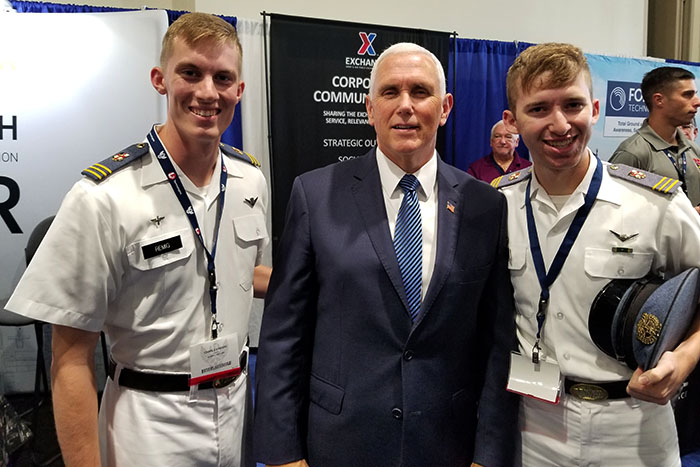 Cadets See Latest Tech, Meet Vice President
Every year, AFROTC cadets have the chance to meet U.S. Air Force of all ranks and test out the newest technology at an annual conference. This past year, cadets met with a special guest: U.S. Vice President Mike Pence.