Air Force ROTC
ⓘ Interested in Air Force ROTC at VMI?: Contact the team today to request a visit and tour of AFROTC Det. 880 at VMI.
The Air Force Reserve Officer Training Corps (ROTC) program is an educational program designed to give men and women the opportunity to become officers in the U.S. Air Force or U.S. Space Force while earning an undergraduate degree in the major of their choice.
There are many career fields available to officers in the Air and Space Forces. If you have the dedication and desire to serve your nation as an officer, Air Force ROTC is waiting for you.
Air Force ROTC at VMI
The Air Force ROTC program at VMI prepares cadets for service in the U.S. Air force or U.S. Space Force air, space, and cyberspace domains under the Department of the Air Force. Cadets that complete the Air Force ROTC program may commission as second lieutenants in the U.S. Air Force or, if selected, in the U.S. Space Force.
VMI partners with other schools in the Lexington area to allow their students to participate in the Air Force ROTC program: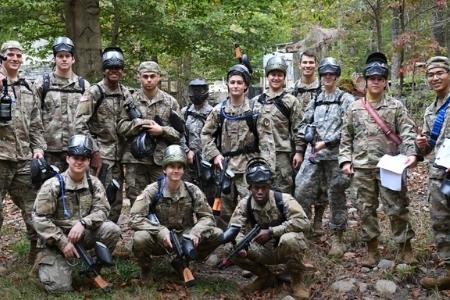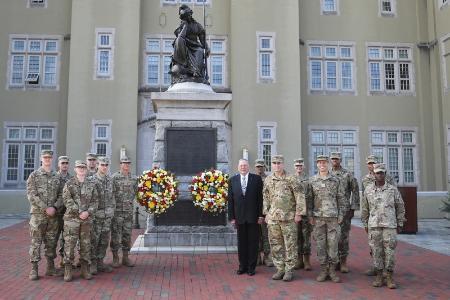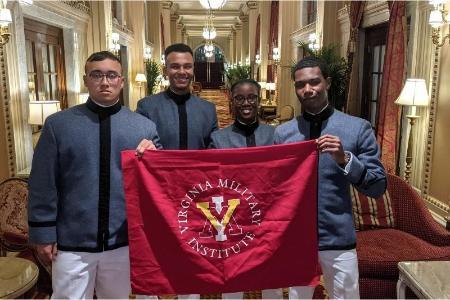 Current as of 14 February 2022
---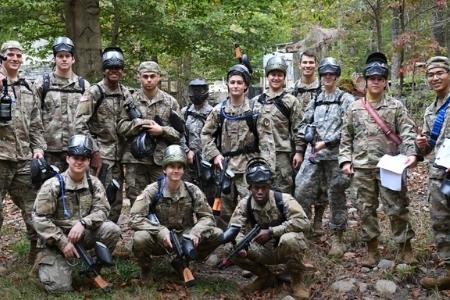 In-Field Scenarios a Crucial Component of Training
During the Fall 2021 Field Training Exercise (FTX), sophomore cadets from Detachment 880 went to Stonewall Paintball in nearby Glasgow, VA to perform some in-field scenarios to test their abilities to lead and follow under stressful situations. Each scenario had different objectives, and each flight of personnel was assigned with their respective deputy flight commanders in charge of evaluating them.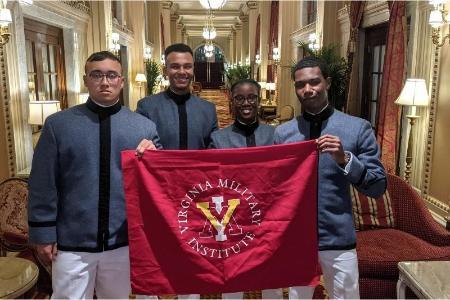 Air Force ROTC Cadets Attend Leadership Briefing
Four Air Force ROTC cadets recently joined students from across Virginia for The National Security & Foreign Policy Leadership Briefing in Washington, D.C., hosted by the Heritage Foundation's Feulner Institute. At the event, students learned about current foreign policy topics and explored careers in U.S. diplomacy, intelligence, and defense.


ⓘ What would you like to see on our page?: Contact the team today to let us know what information and content you would like to see on the AFROTC Det. 880 at VMI website.